About the gallery
The Journeys gallery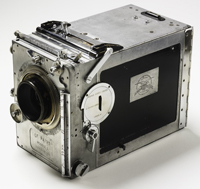 Journeys: Australia's connections with the world explores the movement of people to and from Australia and the social, political and economic impacts of those journeys. The gallery was previously known as Australian Journeys, and was redeveloped in 2013.
Journeys is the first gallery development at the National Museum since it opened in 2001.
Transnational history
Journeys explores Indigenous trade and connections of exchange and ceremony sustained across the Australian continent and into the Pacific for thousands of years. It traces the voyages of European explorers, including Captain James Cook, and details the experiences of people who travelled to and from the Australian colonies in the 19th century.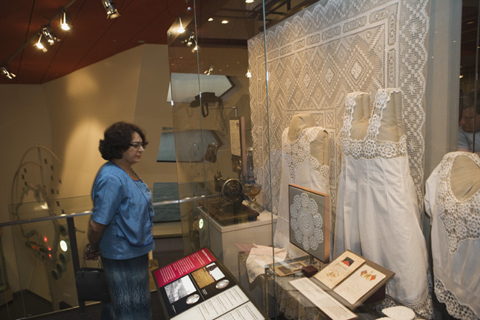 Interconnections
Journeys features exhibits about migrants, tourists and travellers who journeyed to and from Australia in the 20th century.
It details the personal stories of sportsmen and women, artists and scientists working on the world stage in the 21st century.
Gallery highlights
The gallery features more than 750 objects which tell stories of Australia's interconnections with the world, beginning in the period before European settlement in Australia and continuing through to the 21st century.
The gallery includes significant purchases made by the National Museum including the First Fleet table, made of wood collected near Port Jackson in the early 1790s, and a rich collection associated with Captain James Cook including Cook's magnifier and plane table frame, a striking marble bust and a copy of Joseph Banks' Florilegium.
Other highlights from the Museum's collection include a movie camera used by Frank Hurley in Antarctica and tokens left in Britain by convicts transported to the Australian colonies.