WARNING: Visitors should be aware that this website includes images and names of deceased people that may cause sadness or distress to Aboriginal and Torres Strait Islander peoples.
---
Landscape
A changing landscape
Kangaroo paw is emblematic of the Perth landscape. A number of sites that Yagan traversed, such as King's Park at the mouth of the Swan River, and within his own country south of the Swan River, are home to this iconic flower. Today it grows near signs of more recent changes such as bitumen and sprawling suburbs.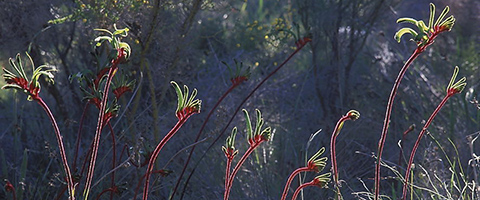 Suburban memory
As people travel the roads of Perth's southern suburbs, they might come across this memorial to Yagan. A street sign, 'Yagan Mews', marks Yagan's place in the contemporary Perth landscape.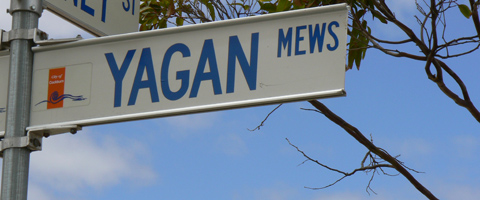 Other stories of resistance