WARNING: Visitors should be aware that this website includes images and names of deceased people that may cause sadness or distress to Aboriginal and Torres Strait Islander peoples.
---
Stories in the landscape
Changing landscape
Settlers occupied and changed the Noongar landscape dramatically. The actions of settlers disrupted Indigenous peoples' lives enormously – settlers grazed stock on Noongar land and hunted kangaroos with guns, reducing Noongar peoples' access to traditional resources for food and clothing.
Despite the intensification of settlement in her lifetime, Fanny Balbuk continued to walk across her traditional lands – through backyards and houses – as she had always done.
When a house was built in the way, she broke its fence-palings with her digging stick and charged up the steps and through the rooms. (Daisy Bates, 1938) [1]
Balbuk's swamp and Perth's train station
One example of this changing landscape can be seen in relation to the building of Perth's railway station in the 1890s. The station lies on a swamp, similar to the one in the photograph below, where Fanny Balbuk once gathered eggs and caught turtle and crayfish. The station is now a metropolitan hub that services Perth's central business district.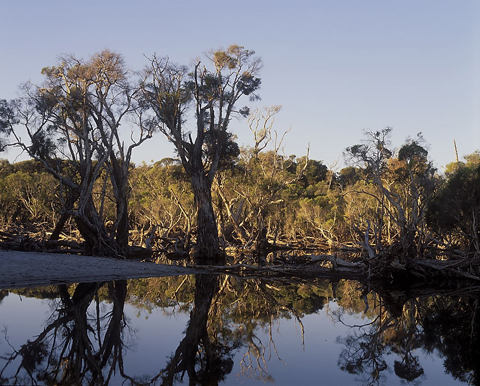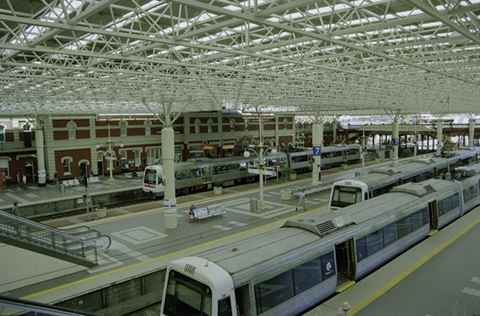 ---
[1] Daisy Bates, My Natives and I: Incorporating The Passing of the Aborigines: A Lifetime Spent Among the Natives of Australia, PJ Bridge (ed), with an introduction by Bob Reece, Hesperian Press, Carlisle, WA, c2004, p 65. My Natives and I was first published as a series of articles in January 1936 in the Adelaide Advertiser with syndication Australia wide. The Passing of the Aborigines is an edited version of these articles, published by John Murray in London in 1938.
Other stories of resistance