WARNING: Visitors should be aware that this website includes images and names of deceased people that may cause sadness or distress to Aboriginal and Torres Strait Islander peoples.
---
Map of Western Australia
Map of Western Australia: Social Organization of Tribes (detail) 1907
Daisy Bates annotated this map in red, using information from Fanny Balbuk. It was an important piece of evidence in the 2006 Single Noongar native title claim. National Library of Australia, © University of Adelaide.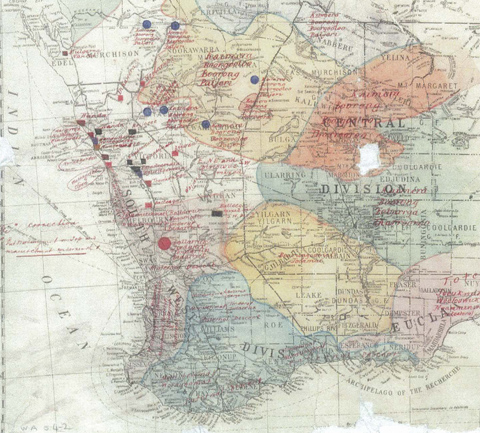 Other stories of resistance