WARNING: Visitors should be aware that this website includes images and names of deceased people that may cause sadness or distress to Aboriginal and Torres Strait Islander peoples.
---
Map of Northern Territory
Map of killing sites, Northern Territory
The Coniston Massacre took place over a wide area of central Australia. Here red dots are places where killings occurred, as identified in the 1928 Board of Enquiry. Blue dots are places where Aboriginal people have identified that other killings occurred. Source: Central Land Council and Institute for Aboriginal Development, Alice Springs.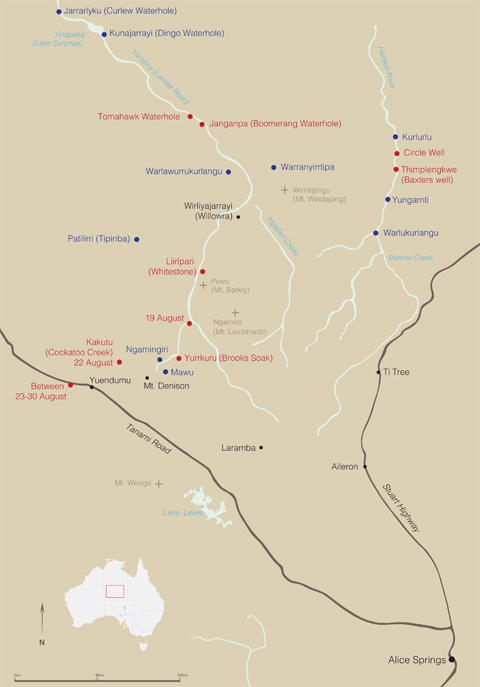 Other stories of resistance