WARNING: Visitors should be aware that this website includes images and names of deceased people that may cause sadness or distress to Aboriginal and Torres Strait Islander peoples.
---
Behind the scenes
Theresa in Canberra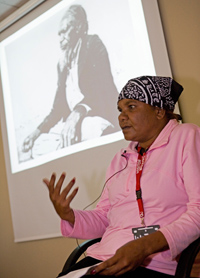 In January 2008 Theresa Ross travelled to Canberra to take part in the Australian Government Summer School for Teachers of Australian History. It was Theresa's second visit to the National Museum, having come to Canberra in December 2007 to work with curatorial staff of the Museum on the Coniston story in the First Australians gallery.
At the summer school Theresa gave presentations on her research and met with teachers from across Australia, many of whom had not heard of the Coniston Massacre.
While in Canberra, Theresa took the opportunity to visit some of its local attractions. This included a visit to Old Parliament House, where she saw a painting of its opening in 1927, around the time of the Coniston Massacre.
The painting depicts the celebration and nationalistic fervour surrounding the event, but for Theresa, and many other people from central Australia, this was a time when the nation failed to protect her people from settler violence.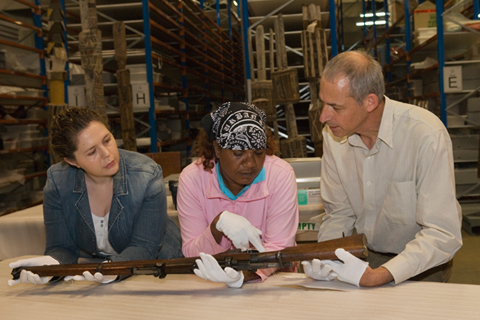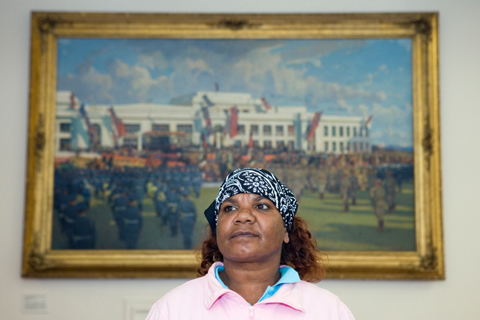 Other stories of resistance