Community
WARNING: Visitors should be aware that this website includes images and names of deceased people that may cause sadness or distress to Aboriginal and Torres Strait Islander peoples.
---
The National Museum of Australia undertakes a range of outreach programs working with communities around Australia. Facilitating access to the museum's cultural resources, initiating and cultivating partnerships with Indigenous communities and cultural organisations, and disseminating accurate and up-to-date information on the museum's programs, events, and services are part of the Museum's outreach program.
Indigenous events at the Museum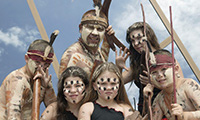 The Museum enhances the public's awareness and understanding of Indigenous Australian history and culture through a broad range of public programs, events and educational activities, such as the annual NAIDOC Week, which celebrates Aboriginal and Torres Strait Islander culture.
Check our What's on page regularly for the most up-to-date information on activities and programs.
Listen to past events held at the National Museum that explored Indigenous issues and exhibitions.
Goree newsletter
The Goree newsletter looks at the activities and achievements of the Aboriginal and Torres Strait Islander Program (ATSIP) and all the programs across the National Museum of Australia that engage with Indigenous peoples and their material culture.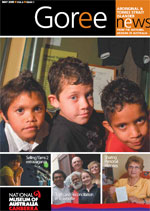 ATSIP produces and oversees the exhibitions in the First Australians gallery, and collects objects and stories that build upon the Indigenous content of the Museum's collection. Through these the social history of Australia can be told from Aboriginal and Torres Strait Islander perspectives.
There are also several other programs, projects and initiatives that ATSIP puts into action, which are aimed at bridging relationships between the Museum and Indigenous people and communities across Australia.
The Museum works closely with Aboriginal and Torres Strait Islander communities to break down the cultural barriers that discourage Indigenous people from engaging with museums and museum staff from engaging with communities.
Open collections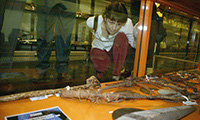 The Open Collections display was set up to give Aboriginal and Torres Strait Islander people easy access to a range of the Museum's Indigenous objects from different parts of Australia.
Open for 15 minutes on the hour
10am to 4pm daily
First Australians gallery
Free
Repatriation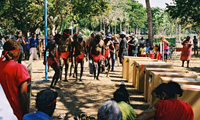 The Museum's repatriation team has been returning ancestral human remains and secret and sacred objects to Aboriginal and Torres Strait Islander people since its inception in 1980.