About the gallery
WARNING: Visitors should be aware that this website includes images and names of deceased people that may cause sadness or distress to Aboriginal and Torres Strait Islander peoples.
---
The First Australians gallery
The First Australians gallery is the largest in the National Museum. It houses some 10,000 objects, including 2000 objects displayed in the Open Collections area.
The upper level of the gallery features a rich array of exhibitions about specific communities. The lower level of the gallery focuses on aspects of Aboriginal and Torres Strait Islander history since 1788.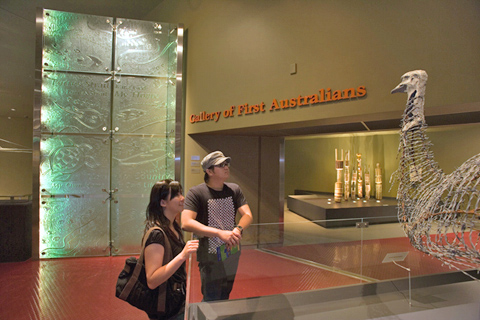 Gallery stories
Many of the stories within the First Australians gallery are told from the point of view of Aboriginal and Torres Strait Islander people. They take the visitor on a journey and speak of diversity and connectedness, antiquity and continuity of identity, and the central nature of spirituality in Australian Indigenous people's lives.
The stories within the gallery were developed through extensive community consultation, including with the Ngunnawal and Ngambri people, custodians of the Canberra region.
Take a virtual tour of the displays and read more about the stories found in the First Australians gallery.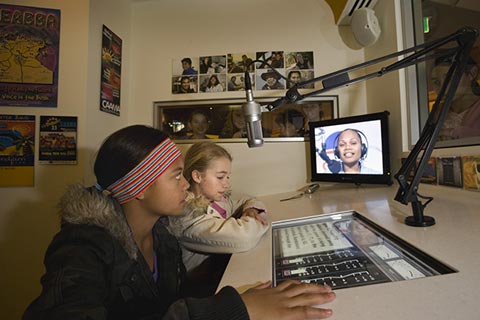 The Torres Strait Islander Gallery
Although it's part of the First Australians gallery, the Torres Strait Islander gallery is contained in a separate and distinctive space. This reflects the fact that Torres Strait Islanders are a separate Australian Indigenous group.
The gallery is currently showing Bipotaim: Stories from the Torres Strait, an exhibition of striking photographs, stories and objects about the lives, culture and identity of Torres Strait Islanders.
Open Collections
The Open Collections space gives visitors a special 'behind the scenes' glimpse of more than 2000 objects from the National Museum of Australia's Indigenous collections.
The Open Collections space also lets Indigenous communities have private access to their objects, as well as providing a glimpse of artefacts rarely seen by the public. It plays an important role in allowing local, interstate and overseas visitors learn about Australia's Indigenous cultures.