Who, what, when, how?

Inquiry questions, perspectives, source analysis and chronology are all essential skills for historians. In Skilling Up for History, students identify and develop a range of historical skills and creatively report back their findings, understandings and conclusions by developing narratives using ICT.
Please note that this program is not available in 2015.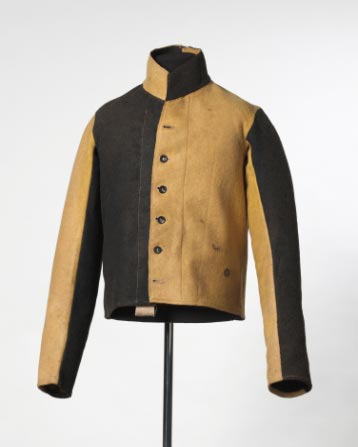 Details
Year levels
5–8 (6–9 for Qld, WA and SA)
Group size
30 students
Duration
2 hours
Cost
$6 per student
Availability
Tuesday–Friday at 10am and 1pm

Alternate times may be available for local schools. Please contact bookings@nma.gov.au for further information.
Curriculum links

The content of Skilling Up for History relates closely to the Australian Curriculum: History Years 5 and 6. It provides an opportunity for students to develop skills and content knowledge relating to sequencing historical people and events; develop key questions using primary and secondary sources; find and record relevant information; develop narratives using ICT; explore the Curriculum's specified historical terms and concepts for each year level such as gold, colony, migration and democracy.
Aims
Provide students with the opportunity to practise historical inquiry – develop inquiry questions, identify and analyse relevant primary and secondary sources and construct chronologies and narratives using ICT.
Encourage students to develop empathy for key people and events in 19th and 20th Century Australian History.
Explore topics that directly relate to curriculum.

Encourage students to use evidence to structure a creative, digital response to their historical investigation.
Structure
Introductory activity – students work initially as a whole group and then in small groups to identify and analyse primary and secondary sources. Through object handling, they consider how sources can tell histories and represent different perspectives.
Gallery activity –working in groups, students create an analytical and an empathetic response to an exhibit: they record what sources were used and how they were used and identify significant inquiry questions before making a short film that creatively demonstrates their understanding.
Reflection – students share with the class the objects and stories they focused on and contextualise these investigations chronologically. Students are asked to consider the ways in which history is recorded and how perspective and personal histories are embedded in historical sources.