Contact with non-Indigenous people

What happened when Indigenous and non-Indigenous people came into contact? In Impacting Aboriginal Australia, students examine a range of sources and consider multiple perspectives and voices from our past. Students handle objects, analyse museum exhibits and present their findings (both written and visual) using digital technology.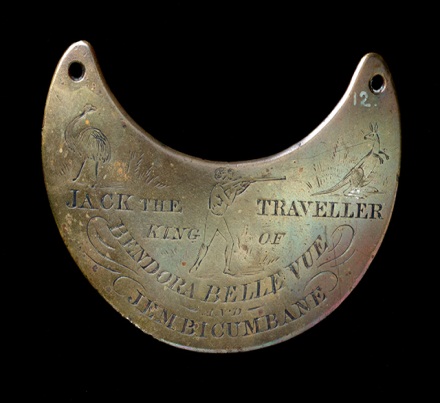 Details
| | |
| --- | --- |
| Year levels | 5–12 (6–12 for Qld, WA and SA) |
| Group size | 80 students |
| Duration | 2 hours |
| Cost | $6 per student |
| Availability | Tuesday–Friday at 10am, 12pm, 3pm |
| Curriculum links | The content for Impacting Aboriginal Australia relates closely to Australian Curriculum: History Year 9, The Making of the Modern World. It addresses Depth Study 2 Australia and Asia: Making a Nation, and specifically the extension of settlement, including the effects of contact (intended and unintended) between European settlers in Australia and Aboriginal and Torres Strait Islander people. |
Aims
This program gives students the following opportunities:
Discuss causes and effects of events and developments in Australia that impacted on relations between Indigenous and non-Indigenous people (both intended and unintended) between 1770 and 1918.
Examine and analyse a range of sources to identify and describe different viewpoints, values, attitudes and perspectives.
Compose narrative text based on sources in the Museum. Students present their findings (both written and visual) using a range of methods including digital technologies.
Structure
Introductory activity – whole-group object investigation and discussion encourages students to explore cause, effect, and chronology in this focused depth study of Australian History. Small group object handling and analysis primes students to understand how objects share stories about different perspectives and values.
Gallery activity – in small groups, students explore the galleries, with each group investigating a particular exhibition module. Students identify and document sources and write narratives from the different perspectives of Indigenous and non-Indigenous people in a variety of places across Australia.
Reflection and follow-up – the whole group gathers to share and discuss some of the interpretations of each exhibition module investigated by small groups. Students are asked to consider how the multiple stories of the past are represented at the Museum and how the specific events of the past affected individuals. Ideas for investigations using the group photographs and narratives back at school are also discussed.
Exploring the Museum

You may like to allow extra time to visit other exhibitions and to explore other places in the Museum, such as Circa and Kspace. Please note that Kspace will closed on 27 June 2014 for redevelopment and is expected to reopen in mid-2015. Keep up with our work-in-progress on the new Kspace.
For everything you need to know about visiting, see
Plan and book a visit
.