Charles Kingsford Smith and the first trans-Pacific flight, 1928 was a free display on show in the Hall at the National Museum of Australia in July and August 2008
Conquering distance: Charles Kingsford Smith and the first trans-Pacific flight, 1928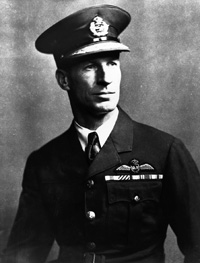 In 1928 two Australians, Charles Kingsford Smith ('Smithy') and Charles Ulm, became the first to make the 11,585 kilometre flight in the Southern Cross. Born in Brisbane in 1897, Smithy enlisted in the Australian Imperial Force in 1915 and served in Gallipoli. His wartime experience gave him a lifelong love of flying, and he worked as a pilot after the war.
Smithy and Ulm, who worked together as Interstate Flying Services, made the trans-Pacific flight to see if air services across the Pacific between Australia and the United States had a commercial future. For their journey, Smithy and Ulm equipped a second-hand Fokker plane with three new engines and the best navigation and radio equipment available. Named the Southern Cross, Smithy called it the 'Old Bus'. Captain Harry Lyon joined the pair as navigator, and Jim Warner as radio operator.
Across the Pacific by air
Careful preparation, good equipment, and the Southern Cross crew's competence were the keys to the successful trans-Pacific flight. The Southern Cross took off for Hawaii from California on 31 May 1928, a leg of 27 hours and 25 minutes. The flight attracted worldwide interest. Storms made the flight between Hawaii and Fiji challenging, but the distance was covered in 34 hours and 30 minutes, the furthest non-stop ocean flight on record to that time.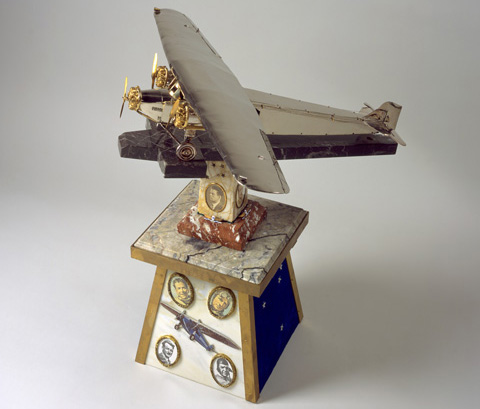 Hail to the heroes
The Southern Cross and its crew arrived in Australia to a heroes welcome. A crowd of 15,000 gathered at Brisbane airport on 9 June 1928. Smithy's first words on landing were 'Hello Aussies — my kingdom for a smoke'. The next day, on their arrival in Sydney, a crowd of about 300,000 gathered to welcome the heroes. Smithy and Ulm received over £20,000 in cash, as well as aeronautical awards.
Smithy and Ulm were skilled fliers, but their relentless pursuit of flying records exposed them to danger. In 1934 Ulm (aged 36) disappeared between San Francisco and Hawaii, while attempting to set a new America-to-Australia record. Sir Charles Kingsford Smith was knighted in 1932. He kept up a hectic flying life until 1935 when he and his co-pilot disappeared in the Lady Southern Cross, in an attempt to break the record for the England-to-Australia flight. Smithy was 38 years old: he used to say death was awaiting him on every flight.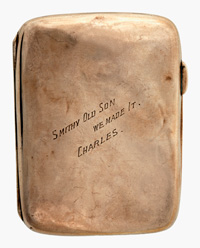 Enthusiast Austin Byrne, 1902–93
As from today, I dedicate this my life's work, the Southern Cross Memorial and bequeath it to the youth of my country, for them to hold in trust for future generations, with the hope that it may inspire many to the glory of our great country. Austin Byrne, 1939
Austin Byrne devoted his life to commemorating Charles Kingsford Smith and Charles Ulm.
Byrne was obsessed by the airmen and created many elaborate metal sculptures and replicas as tributes to them.
His work was a labour of love and he believed it was important to commemorate their achievements.