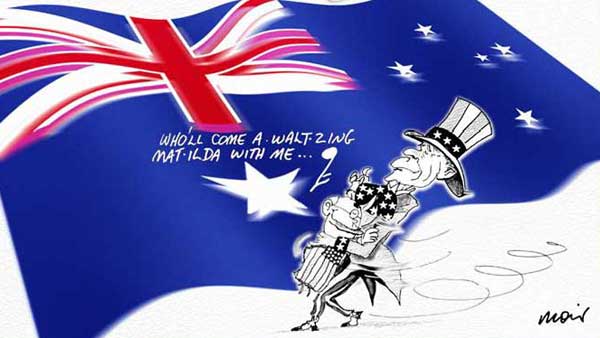 This interactive comprises two parts: an investigation of 16 cartoons and an interview with Geoff Pryor.
> Read the interview transcript
Cartoon perspectives on Australia Day 2004
In this activity students investigate sixteen different 2004 Australia Day cartoons. They are asked to analyse the focus, style, attitude, mood, target, symbolism, caricature and scale of each one by selecting from a range of clickable responses. They can then access and print a summary of their responses to these cartoons in preparation for a class discussion and a class synthesis exercise.
Geoff Pryor interview
In this activity students can interview Geoff Pryor – long-standing political cartoonist at The Canberra Times – by selecting Pryor's responses to a list of questions.
Related resources