Outcomes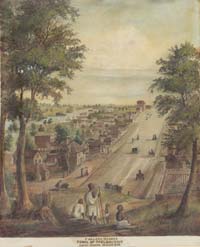 The plan had collapsed. Bourke was not persuaded – nor was Glenelg. Governor Arthur agreed with his superiors and yet did not foresee the crippling generational diversion of people and investment away from Tasmania.
The rush became a flood of people and animals. Bourke named Melbourne and appointed a civil administration.
The Port Phillip Association gained no privilege, obliged to buy property like any other.
The rational grid pattern of streets was laid and the village of Geelong also grew.
Squatters occupied the hinterland. Countless sheep competed with marsupials for the grasslands.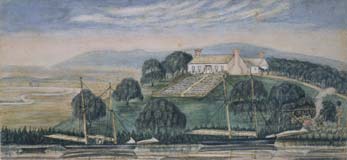 The Woi wurrung and the larger Kulin nation saw their country overrun.
Aboriginal Reserves were established to bring civilisation, including houses, clothes, work and scripture.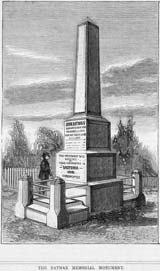 In a forlorn attempt to avoid conflict, George Augustus Robinson was appointed Protector from his position of Conciliator in Van Diemen's Land.
In 1839, destroyed by syphilis, Batman died. Fawkner, through a long and influential life, denounced him at every opportunity.
Neither would be pleased to know they are now bound together in legend.
Gold would soon make 'Marvellous Melbourne'.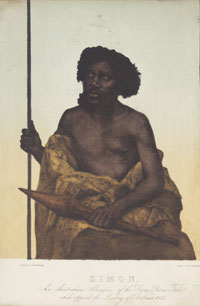 Food for thought
What if Bourke had been persuaded?
What would have been the consequences for the Aboriginal people of Port Phillip – and beyond – had the strategy of the Port Phillip Association succeeded?
Points of view
The Port Phillip Association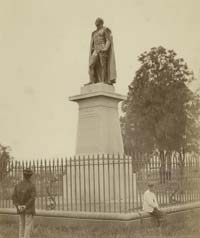 The Port Phillip Association believed that the land was ungoverned and that the authority of the NSW Governor did not extend that far. Their belief was false. Nonetheless, the Association had invested money and considerable intellectual and physical effort into extending the colony and expanding the flock. They pursued a claim for compensation for several years with token success, but by then Batman and Gellibrand were already dead.
Governor Bourke
The Australian colonies were still nominally convict societies. Authority must be maintained and the economy controlled. With illegal squatting already pressing beyond the settled areas, the new Port Phillip adventure undermined land policy, convict administration and relations with Aboriginal people. The success of one private Aboriginal treaty, even if honourable, would bring a torrent of others. Authority and control must be kept.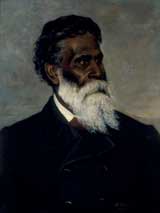 William Barak – Wurundjeri man
On that day in June 1835, the eight senior men, the leading actors in Batman's piece of theatre, were accompanied by a boy who became known as William Barak.
He lived to 1903 and became a revered senior man of the Wurundjeri.
Within his lifetime his people were swamped by colonists and exotic animals in their millions.
Barak stayed at the Aboriginal settlement at Coranderrk and spoke eloquently about the circumstances of his people, prompting an inquiry in 1881 into the Coranderrk Aboriginal Station.
His artwork has left a lasting testament to Aboriginal experience in the wake of the Batman deeds.