Conclusion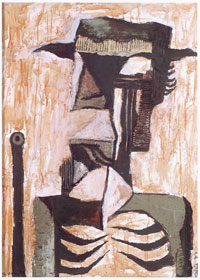 What do we make of the Batman Deed – the Dutigullar Treaty?
Perhaps it does matter what we call it.
In order to understand it, like any historical document or object, we need to know the circumstances of its creation, how it was used and how it has been understood since.
Most documents or objects are trivial and sooner or later simply disappear.
This object has assumed a legendary status because it has so many layers, so many different meanings and so many copies.
The parchment copy in the National Museum of Australia is now preserved in an argon-filled case for posterity and now has its own website.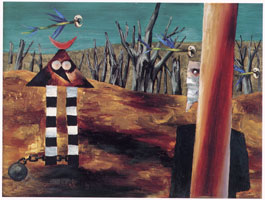 The Batman Deed is intriguing because a British notion of real estate meets an Aboriginal notion of country. The contract meets tandarrum. The gesture of a fair deal extends across a gulf of mutual incomprehension. It involves a medieval concept of property law and a charismatic moment of persuasion, an immediate audience of eight men in the bush and the remote uniformed governors of Imperial power.
It is either the recognition of land ownership by Aboriginal Australians or a pack of lies for land, a sophisticated opportunistic scam.
Batmania – the word, the idea, the enthusiasm, the man, the money, the moment – it remains a fabulous story. A fable, a failure, an adventure and a piece of old parchment.