100 years of rugby league in Australia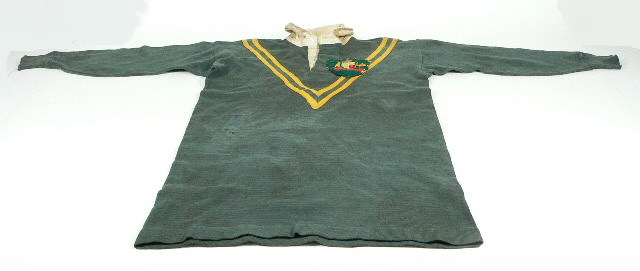 League of Legends is a travelling exhibition celebrating 100 years of rugby league in Australia. The exhibition celebrates the game's position in our society and culture, and covers a range of topics. Objects in the exhibition tell stories of players, fans, commentators, controversies and the evolution of the game from a break-away code to the high-profile game of today.
See below for classroom activities designed for students to thoroughly investigate the exhibition and the game itself, from a variety of viewpoints and topics. The activities cater for a range of learning styles and relate to several main curriculum areas.