Explore Ned Kelly's Jerilderie Letter in this lesson plan for teachers of year 5 English. It provides group activities for students to examine the style, vocabulary, punctuation and metaphors used in passages from the letter.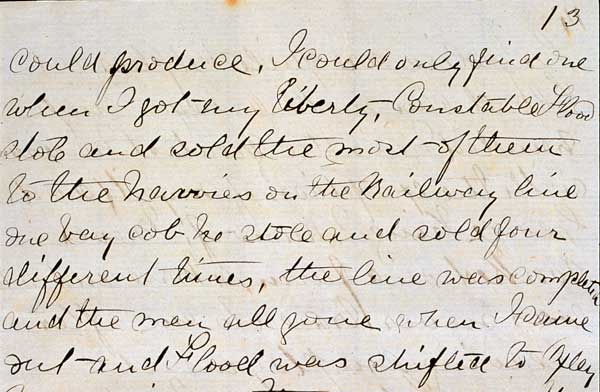 Key learning objectives
Understand that the pronunciation, spelling and meanings of words have histories and change over time.
Review punctuation conventions.
Identify aspects of literature that convey details or information about particular social, cultural and historical contexts.
Explore how ideas and points of view are conveyed through use of visual language choices, idiomatic expressions and subjective language, and how these can change according to context .
Educational value
Provides an outline of a lesson about language that uses extracts from Ned Kelly's Jerilderie Letter.
Includes a series of activities for groups of students using images of the original letter and text extracts as stimulus for class discussion and tasks.
Describes activities for students to explore the style, meaning, structure and context of the language in the letter.
Encourages students to work both cooperatively and competitively in game activities.
Provides links to images of Ned Kelly's Jerilderie Letter.
Related links