Search environment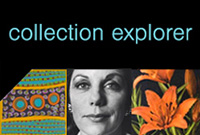 From our collection
Environment-related objects from our extensive online collection.
Urban farming
From online features
Urban gardeners, agricultural shows and ideas about people, food and place.
Water in Australia
From online features
Imagining water in a land of droughts and flooding rains.
Discover more stories about people's relationships with Australia's natural and built environments on our People and the Environment website.