The National Museum holds a collection of more than 250 artefacts which relate to the events surrounding the disappearance of Azaria Chamberlain at Uluru in 1980, and the subsequent experiences of her family.
All photography is by Dragi Markovic and Dean McNicoll, unless otherwise stated.
Image Gallery Page Navigation
Page 4 of 4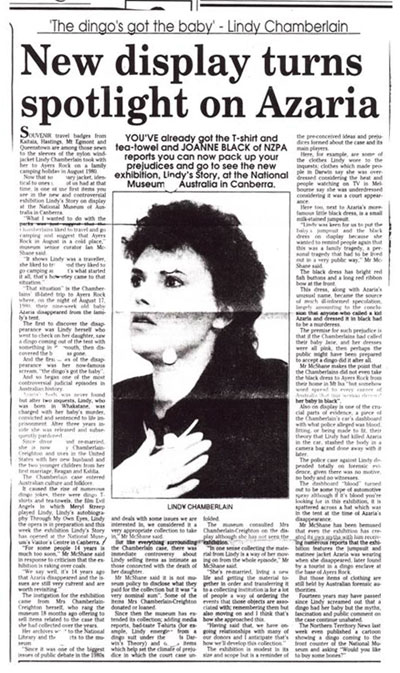 Newspaper article, courtesy of Bay of Plenty Times, New Zealand, Saturday 29 October 1994, page 37. The National Museum's decision to collect material related to the Chamberlains has proved controversial.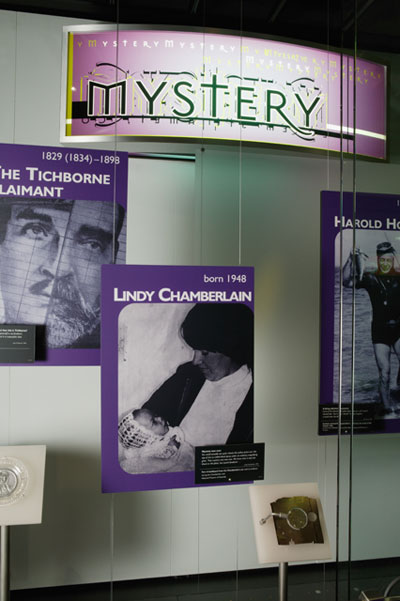 The Chamberlain display in the Eternity gallery at the National Museum in Canberra.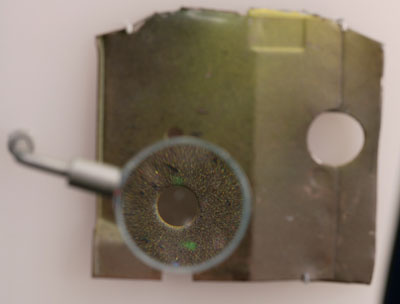 A section of dashboard from the Chamberlain's family car on show in the Eternity gallery. Original analysis of the dash indicated that it may have been sprayed with blood. This spray was later found to be brake fluid.