More on the work of the National Museum's Registration team and how it deals with large collections – both old and new.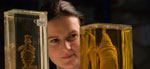 Tackling the backlog
A two-year project to accession, document and digitise records for more than 10,000 objects from the National Historical Collection.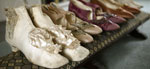 The Springfield collection
The challenge of moving 2000 objects from a family museum on a major grazing property to a new home at the National Museum.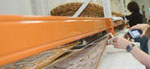 Aboriginal and Torres Strait Islander Affairs art collection
A rich collection of artworks and significant Indigenous objects from across Australia.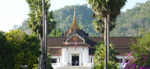 Support for national museum in Lao
George Serras assists the Luang Prabang National Museum with photographing its collection.