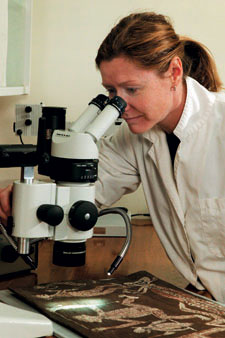 Collections management
The National Historical Collection is the core collection of the National Museum of Australia.
It includes more than 200,000 objects, most of which are stored at Mitchell, a suburb on the outskirts of Canberra.
Care for the collection rests with the Museum's Collections Management team, consisting of the Conservation and Registration sections.
Conservation and Registration work closely to ensure that the collection is safely and securely stored and accessible for study, exhibitions and research.
The Collections Management team also works with the Facilities team, which is responsible for building maintenance, security and environmental and risk management.
Learn more about our conservators in the Museum Workshop exhibition