Collecting for a nation
The National Historical Collection is the National Museum of Australia's core collection of Australian history. This rich and diverse collection of Australian historical material is held in trust for the nation.
The Museum researches, collects and represents three inter-related themes:
people's interaction with the Australian environment.
These three areas are intertwined and many of the Museum's collections relate to more than one field.
The National Historical Collection contains one of the world's largest collections of bark paintings and the collection of the former Australian Institute of Anatomy, including the racehorse Phar Lap's heart.
The collection also features an assortment of historical vehicles, material related to Australian politics and politicians, over 300 convict tokens, and an extensive collection of Aboriginal breastplates.
A dynamic collection
The National Historical Collection is a relatively young collection by international standards. It consists of objects acquired by transfer from other government agencies, through donation and bequest, and by purchase.
Two foundation documents have guided the Museum's development: the Report of the Committee of Inquiry on Museums and National Collections (Pigott Report, 1975) and the National Museum of Australia Act 1980.
The Museum also develops and maintains supporting archival and educational collections. These collections are important resources that provide additional information and historical context for the National Historical Collection.
More information about some of the most interesting objects in the collection is available at collection highlights.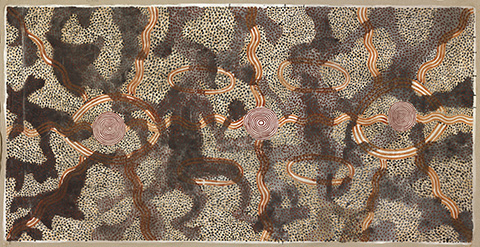 More
National Museum of Australia Act 1980 on the AustLit Commonwealth Consolidated Acts website

'Museums in Australia 1975' - the Pigott report (PDF 224kb)

National Museum of Australia curator Kirsten Wehner used 10 objects from the Museum's collection to discuss the history of Australia with Dan Glover on ABC Radio's Overnights, 26 January 2013.
Visit the ABC's website to listen to Australian History in 10 Objects