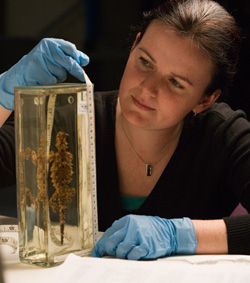 To find out everytime a position is advertised at the Museum

Follow us on Twitter
Current positions available
Applicants are invited from suitably qualified people for the following positions. Aboriginal and Torres Strait Islander people and those from culturally diverse backgrounds are encouraged to apply. The Museum is an equal employment opportunity workplace.
There are no vacant positions at the moment.
How to apply
For information on how to apply for any of the positions above, please read the Information to Applicants document below. (This document excludes applicants for Indigenous Cadet and Graduate programs).

Information to Applicants (MS Word 134kb
)
This document provides important information to applicants such as eligibility requirements, basis for selection, what your application should include, referee reports, presentation, where to send your application and who to contact if you have any questions.

Application and Selection Criteria (MS Word 162kb)

Include this completed form with your application.