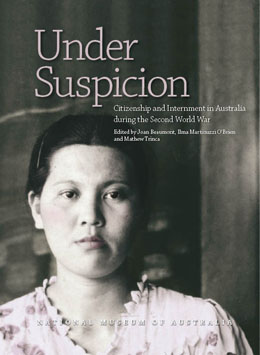 Joan Beaumont, Ilma Martinuzzi O'Brien & Mathew Trinca (eds)
ISBN 9781876944605
paperback, 176 pages
235mm x 172mm
published December 2008
RRP A$29.95 (SOLD OUT)
---
During the Second World War the Australian Government interned thousands of Australian residents, mostly of German, Italian or Japanese background, who were considered a security risk.
The essays in Under Suspicion: Citizenship and Internment in Australia during the Second World War explore some of these stories, which reveal the sometimes disturbing nature of how the nation reacts on the home front when its existence is threatened by war.
---
This item is sold out.
---