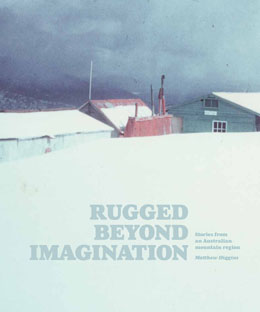 by Matthew Higgins
ISBN 9781876944742
paperback, 200 x 240 mm
244 pp., colour
published June 2009
RRP was A$39.95 now A$10.00 online
---
Grand, wild and windswept, the Australian Alps have played a big part in forging the identity of our nation. Rugged Beyond Imagination examines the lesser-known northern Alps, defined by the Namadgi–Tidbinbilla region of the Australian Capital Territory, and pursues its historical links with Kosciuszko National Park.
Drawing on a rich oral history, this book captures the experiences of stockmen and skiers, scientists and surveyors, dam builders and brumby runners to paint a vivid picture of how people were shaped by the mountain environment and how they endeavoured to shape it. Rare and iconic images help to convey the beauty and history of a very special part of Australia.
---
Buy online now from our Museum Shop.
---