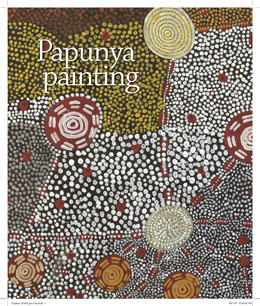 Vivien Johnson (ed.)
ISBN 978176944582
paperback, 152 pages
285mm x 240mm, full colour plates
published November 2007
revised and reprinted 2008
RRP A$34.95
---
The National Museum of Australia's collection of Papunya Tula art is unique.
It covers the momentous first decade of the Western Desert art period, from the early 1970s to the early 1980s.
Most of these paintings have never been seen by Australian audiences in the three decades since they were painted.
Papunya Painting: Out of the Desert situates these artworks in place and time.
It provides readers with a unique insight into the Papunya artists' lives and cultures, and how these were expressed and mediated through their art.
---
Buy online now from our Museum Shop.
---