All articles tagged: events
3 May 18
Members of Canberra's Muslim community are visiting the National Museum to answer questions about Islam, in conjunction with a new exhibition about faith and culture.
---
19 Oct 17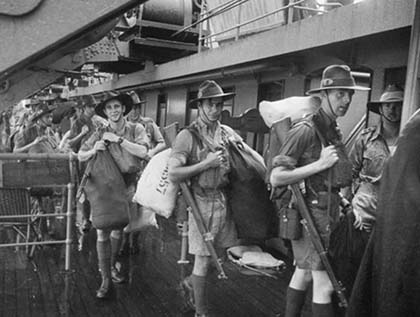 The legacy of the fall of Singapore will be explored at a special 75th anniversary symposium at the National Museum of Australia on 30 October 2017.
---
26 Jul 17
This August the National Museum is proud to host Canberra Writers Festival events to make you think, laugh and maybe even question what it means to be a passionate reader, writer and thinker.
---
Tags