11 Aug 17

What objects do you have that tell stories about you, your family or your friends? Many people choose to keep objects, no matter how seemingly insignificant, that provide a link to their life experiences. People acquire them on holidays or during work; sometimes the objects are the result of a sudden need or sometimes they relate to a circumstance that involved specific emotions.
The National Museum is hosting its second My Life in an Object panel as part of the 2017 Canberra Writers Festival. On 26 August, Maggie Alderson, Rutger Bregman, Sabra Lane and Graeme Simsion will reveal personal artefacts that changed them in some way.
Lives linked to objects
The inaugural festival panel in 2016 featured writers Karen Middleton, Nick Earls and George Megalogenis. The innocuous-looking objects they brought to the Museum in revealed some extraordinary experiences.
Political journalist Karen Middleton shared a bandanna she bought, rather spontaneously, in New York City. It was September 12, 2001 – the day after terrorist attacks on the World Trade Center. Two kids were selling the bandannas so people could keep airborne debris out of their mouths and lungs. For Karen, the bandanna is associated with her work as a journalist, the loss of friends and colleagues and the post-911 world.
Author Nick Earls talked about a wooden butter pat. This archaic domestic item came from the farm in Ireland where he lived as a child. It was an unlikely catalyst for research into his family history, which led to Nick writing his novel Juneau: Wisdom Tree 4. Nick's description of this extraordinary trajectory was compelling, as it revealed the struggle of an ancestor, and how his history became known.
Journalist and commentator George Megalogenis chose the first two Beatles LPs that he bought in a shop in Greece in 1976, during a visit to the town his mother left when she immigrated to Australia. George made the purchase event though there was no record player at the Megalogenis home in Melbourne. It was a popular culture statement more than the reality of entertainment technologies back home.
Unlocking and sharing stories
The National Museum's collection contains thousands of objects that tell all manner of stories. These stories connect to themes such political upheaval, immigration, the environment and domestic life in Australia. Bringing objects into the collection is not just about assessing their condition and preparing them for storage and possible exhibition; an important part of the process is to unlock the stories they signify, and to share those stories with Museum visitors.
Join us as we investigate the ways in which material culture informs people's lives. Perhaps you might be inspired to document the stories held by objects in your life, or the lives of your family and friends.
You may also be interested in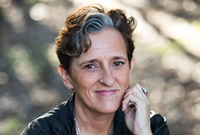 My Life in an Object
Explore our growing collection of stories behind personal objects
513855
580359
576365
568869
558890
558733
540334
517446
535108
535167
533985
533694
527942
527378
524798
522450
521352
519072
517553
516283
516179
514579
514509
514310
513855
512249
510452
508942
509149
508918
508843
508176
508208
506723
506088
504645
504335
504509
503450
502722
502069
501972
500921
500837
500362
500509
499822
498893
498600
Read next >>
<< Read previous
News index