15 May 17

One of the more striking bikes on show in our Freewheeling exhibition is a recumbent bike ridden by Canberra cyclist Peter Heal when he set two of the most fiercely contested solo distance cycling records in Australia.
Many people see recumbent bikes – where the rider is in a laid back or reclining position – and wonder what they're about and what they're like to ride. Freewheeling curator and cyclist Daniel Oakman found his recumbent ride comfortable and fast.
Recumbent bicycles can be up to 30 per cent more efficient than an upright bicycle. The horizontal position of the rider reduces wind resistance and makes the bike more aerodynamically efficient. It makes them ideal for breaking records.
Peter Heal's long-distance records
In 2009, Heal pedalled the recumbent bike on show in Freewheeling from Fremantle to Sydney in just short of 12 days, breaking the record for a solo and unsupported crossing of continent by more than two days. In 2010, Heal covered around 15,000 kilometres on the same bike, cycling alone around Australia in 48 days, lowering the previous record by about two days.
Human-powered vehicle milestone
Cyclists from OzHPV (human-powered vehicles), a national organisation representing Australian recumbent riders including Peter Heal, visited Freewheeling after a ride around Lake Burley Griffin at the weekend. OzHPV celebrates its 20th anniversary in 2017– a testimony to the growing popularity of these bikes in Australia.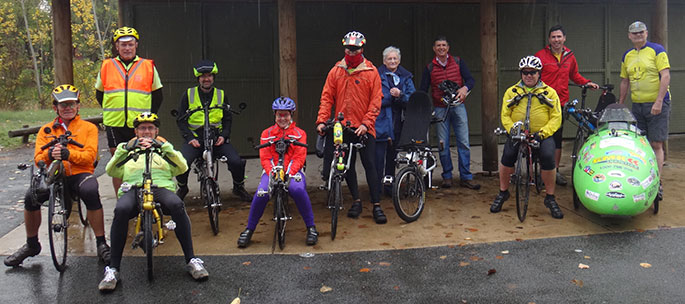 See Peter Heal's recumbent bike and learn about other great cyclists and feats of endurance at Freewheeling, on show until 9 July 2017.
You may also be interested in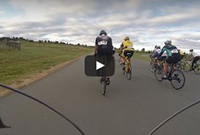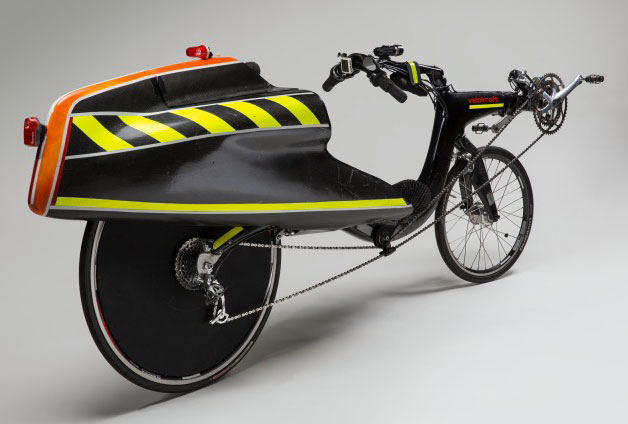 Peter Heal's bike
Learn more about this record-breaking machine, now part of the Museum's collection
508208
576365
568869
558890
558733
540334
517446
535108
535167
533985
533694
527942
527378
524798
522450
521352
519072
517553
516283
516179
514579
514509
514310
513855
512249
510452
508942
509149
508918
508843
508176
508208
506723
506088
504645
504335
504509
503450
502722
502069
501972
500921
500837
500362
500509
499822
498893
498600
Read next >>
<< Read previous
News index