1 Dec 16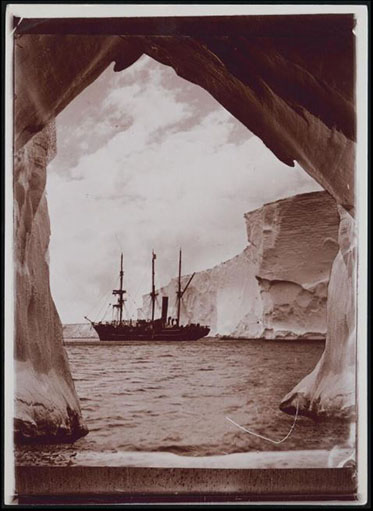 Scientific achievement
This week we mark a milestone in Australian exploration history.
On 2 December it's 105 years since the Australasian Antarctic Expedition left Hobart for Antarctica on the Aurora.
This was the first major scientific expedition by Australians beyond their shores. Leading the expedition was scientist Douglas Mawson.
It's also one of our Defining Moments in Australian History, which aims to stimulate discussion about events that have been of profound significance to the Australian people.
Extraordinary endurance
Mawson and his team of 18 men explored 6327 kilometres of Antarctica and Macquarie Island.
Their achievements in geology, cartography, meteorology, geomagnetism and marine biology were groundbreaking.
Mawson also survived an extraordinary ordeal. Having set out with Belgrave Ninnis and Xavier Mertz on a 1500 kilometre exploratory mission, Mawson was the only member of the team to return alive.
Mawson was later knighted and eventually helped lay claim to 42 per cent of Antarctica for Australia.
Read more on Mawson's Antarctic expedition.
You may also be interested in
Discover more Defining Moments in Australian History or suggest your own
Part of our collection, used in Antarctica, Australia and the Middle East
Collection interactive on journeys to Australia for trade, science and empire
498893
572207
580359
584136
576365
568869
558890
558733
540334
517446
535108
535167
533985
533694
527942
527378
524798
522450
521352
519072
517553
516283
516179
514579
514509
514310
513855
512249
510452
508942
509149
508918
508843
508176
508208
506723
506088
504645
504335
504509
503450
502722
502069
501972
500921
500837
500362
500509
499822
498893
498600
Read next >>
<< Read previous
News index