19 Dec 16

New experiences for visitors
In 2017 the National Museum will take you to places you've never been before. From the sacred site of Cave Hill to the stunning Great Barrier Reef, we'll offer new experiences that fascinate and immerse our visitors.
We're kicking off the year with the celebrated David Attenborough's Virtual Reality (VR) Experiences in January. In First Life, you can journey back half a billion years to see the earliest inklings of life swim over you, with the world's best-loved naturalist narrating the experience.
We're also looking forward to teaming up with Sir David in our second VR, the Great Barrier Reef Dive, as he guides us through this spectacular seascape.
January is your last chance to see A History of the World in 100 Objects. This exceptional exhibition from the British Museum with its unique and beautiful collection drawn from across the globe tells the story of human history from two million years until today.
Towers of Tomorrow
The big kid in all of us can help build Towers of Tomorrow with LEGO™ Bricks in July. The Museum will give you the chance to build your own architectural icon – from Sydney Tower to Singapore's Marina Bay Sands – all from the celebrated construction toy.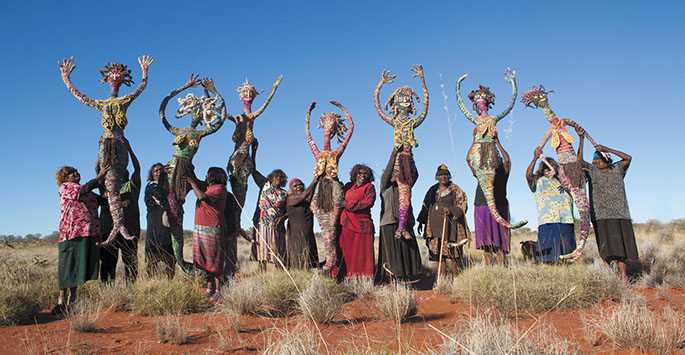 Seven Sisters
Later in 2017, I'm looking forward to Kungkarangalpa: Seven Sisters Songlines , a chance to learn from the cultural custodians of the land in a dynamic way.
Songlines are the Indigenous way of holding and narrating history through story, and through new immersive technology there's a chance to be more engaged than ever before. Under a state-of-the-art dome, you will be able to see precious rock art from the Western and Central deserts and trace the passage of this amazing story across an animated sky.
Stay tuned
Check out what's on for more exciting events and activities related to these offerings.
It's all part of the thrilling year ahead at the Museum and I hope you can join us for the ride.
500362
580359
576365
568869
558890
558733
540334
517446
535108
535167
533985
533694
527942
527378
524798
522450
521352
519072
517553
516283
516179
514579
514509
514310
513855
512249
510452
508942
509149
508918
508843
508176
508208
506723
506088
504645
504335
504509
503450
502722
502069
501972
500921
500837
500362
500509
499822
498893
498600
Read next >>
<< Read previous
News index