6 Jan 17

A History of the World hits worldwide million visitor mark
It's official! A History of the World in 100 Objects from the British Museum is a global phenomenon, having just passed the worldwide million-visitor mark here at the National Museum of Australia.
The flood of visitors to our Canberra site follows a sell-out global tour and shows no signs of abating – next stop after the exhibition finishes here at the end of January is Beijing, when again big crowds are anticipated.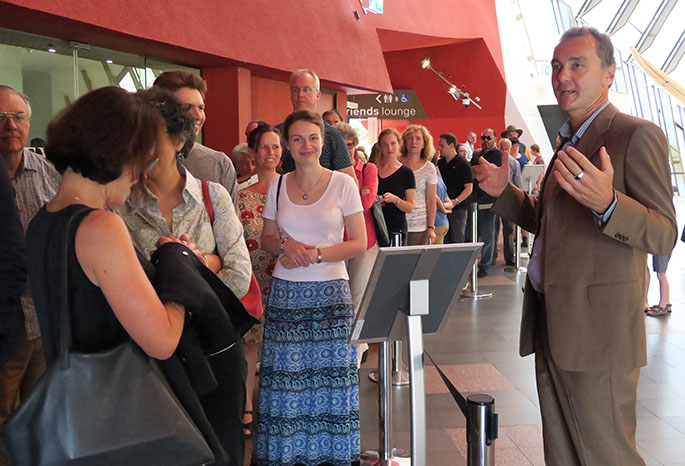 Thank you to the British Museum for sharing the exhibition with us, and to the Western Australian Museum for their support.
Extended hours for our most successful exhibition
Already, A History of the World has become the most successful exhibition ever mounted by the National Museum, and we are now extending hours to cope with the demand. From Saturday 7 January, the show will open at 8am daily, and we will close an hour later Monday to Saturday, at 6pm, and at 7pm on Sundays.
I couldn't be more pleased with the public response to the exhibition, and am delighted to be able to extend the opportunity for people to see it while it is here in Canberra. This month offers the last chance for Australians to see these extraordinary objects from the British Museum, before they are transported to China.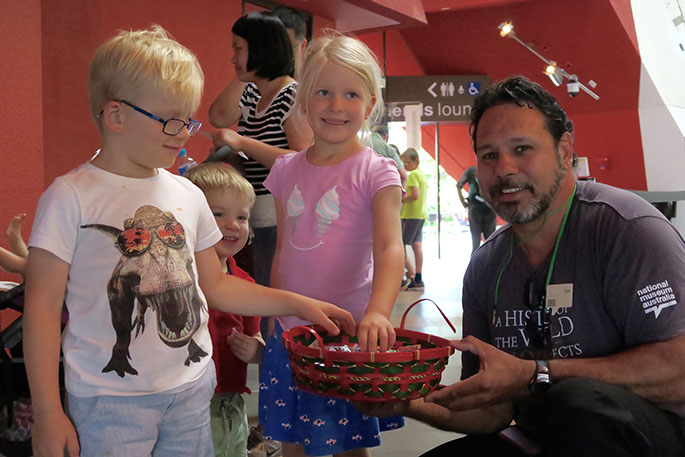 Plan your visit
I really appreciate the patience and good humour everyone coming to the Museum has shown through this holiday period. The inevitable queues and pressures on car parking are things we are trying very hard to manage every day with visitors' comfort and convenience in mind.
I am particularly proud of the fact that within the gallery for A History of the World we have maintained crowds at sensible levels to promote comfort and give everyone an opportunity to see the works. Thank you to everyone for their great understanding – it has made for a wonderful atmosphere at the Museum, and in the exhibition itself.
There's so much more coming this year to the National Museum of Australia. Take a moment to look at what we have in store for 2017 and book your next visit to the NMA in your calendar.
Best wishes for the New Year.
500837
572207
580359
584136
576365
568869
558890
558733
540334
517446
535108
535167
533985
533694
527942
527378
524798
522450
521352
519072
517553
516283
516179
514579
514509
514310
513855
512249
510452
508942
509149
508918
508843
508176
508208
506723
506088
504645
504335
504509
503450
502722
502069
501972
500921
500837
500362
500509
499822
498893
498600
Read next >>
<< Read previous
News index