31 Mar 17

A German-Australian research network on Aboriginal and Torres Strait Islander human remains and sensitive objects and their repatriation was launched at the National Museum of Australia this month.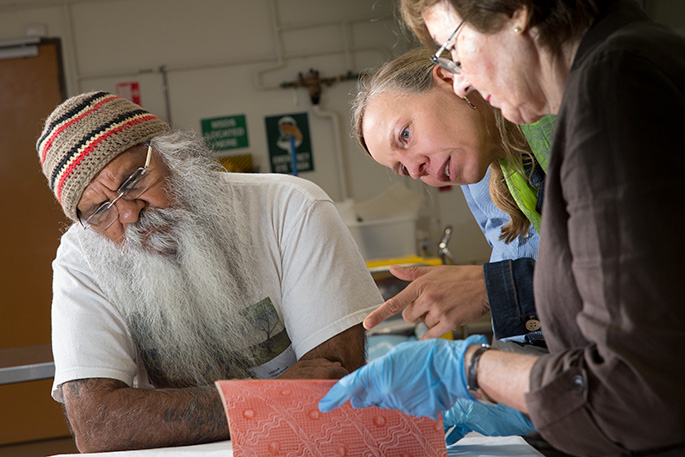 The week-long workshop included colleagues from museums and universities across Germany, as well as from the Museum of New Zealand Te Papa Tongarewa, the Ngarrindjeri Regional Authority, the Australian National University, the National Museum's Aboriginal and Torres Strait Islander team, and the Department of Communication and the Arts.
Representatives from the Australian Government's Advisory Committee for Indigenous Repatriation, including Zoe Rimmer, Ned David and Major Sumner, were also present.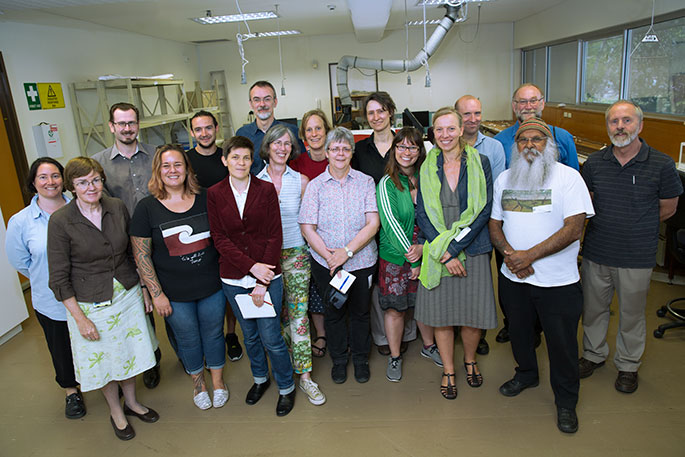 Research and return
Discussions were wide-ranging and considered the importance of historical research into the collection of remains and sensitive objects, as well as how Australia and Germany might assist each other in research and eventual repatriation.
It is hoped that the network will moderate and share information about Aboriginal and Torres Strait Islander remains and sensitive objects held in German collections. Much of the information regarding these collections is in the German language and has largely been inaccessible to museum repatriation researchers in Australia. All attendees were eager to see the development of closer ties and sharing of knowledge and experiences.
We hope to help Australian museums and Indigenous communities to share their experiences and processes and assist in ensuring that international repatriation is successful.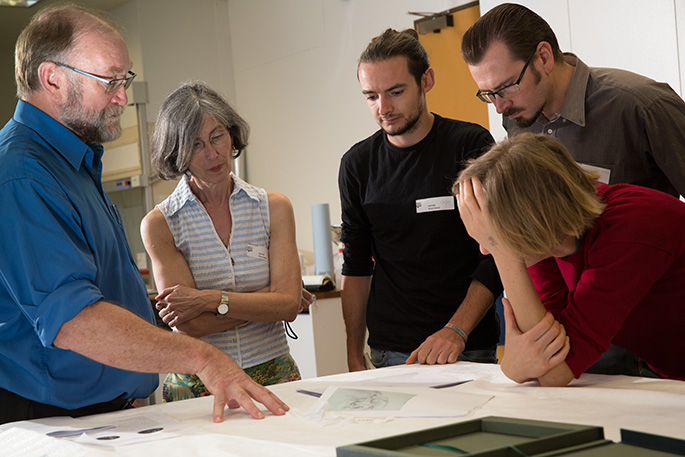 The group visited the Museum's repository at Mitchell, and met with staff at the Australian Institute of Aboriginal and Torres Strait Islander studies in Canberra. The next iteration of this workshop will take place in Germany.
You may also be interested in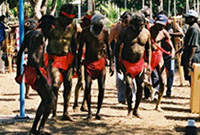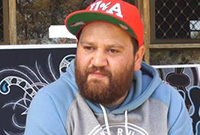 504335
572207
580359
584136
576365
568869
558890
558733
540334
517446
535108
535167
533985
533694
527942
527378
524798
522450
521352
519072
517553
516283
516179
514579
514509
514310
513855
512249
510452
508942
509149
508918
508843
508176
508208
506723
506088
504645
504335
504509
503450
502722
502069
501972
500921
500837
500362
500509
499822
498893
498600
Read next >>
<< Read previous
News index