19 Oct 17

This year marks 75 years since the British commander of the huge military base in Singapore surrendered to Japanese forces, on 15 February 1942. More than 130,000 Allied troops including 15,000 Australians were taken prisoner and in London, Winston Churchill announced that the fall of Singapore was the 'worst disaster and largest capitulation in British history.'
The anniversary is an opportunity to examine the legacy of the fall of Singapore at a symposium at the National Museum on 30 October 2017, with speakers including Professor Joan Beaumont.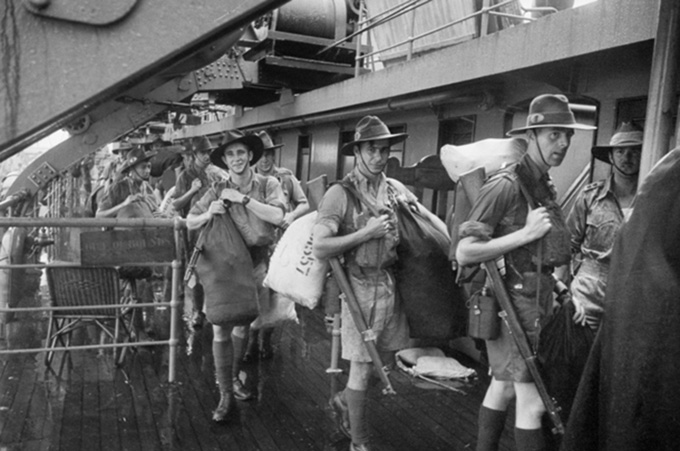 The fall of Singapore is a Defining Moment in Australian History, a key event of profound significance to the Australian people. The symposium will reflect on themes of history, heritage and memory and consider the enduring legacy of the fall on individuals and on Australian foreign policy.
Singapore Strategy
Since the start of the construction on the new British naval base in 1923, Australia had been a wholehearted supporter of the 'Singapore Strategy' through finances and military personnel. The strategy, which had called for a rapid deployment of extra British naval power from Europe to Singapore in the event of a Japanese invasion, was a complete failure. Australia lost almost a quarter of its overseas troops and more than 7000 Australians died as prisoners of war.
Foreign policy shift
The fall of Singapore was the final straw that brought about a paradigm shift in Australian foreign policy. Britain's lack of commitment to Australia had been exposed and Prime Minister John Curtin announced in his 1942 new year's address:
Without any inhibitions of any kind, I make it clear that Australia looks to America, free of any pangs as to our traditional links or kinship with the United Kingdom …
Museum collaboration
The National Museum of Australia has an ongoing collaboration with Singapore's National Heritage Board. The National Museum's Director, Mat Trinca, recently attended the opening of the National Museum of Singapore's Witness to War: Remembering 1942 exhibition. Mat and National Museum of Singapore curator Priscilla Chua are among the speakers at the upcoming symposium in Canberra.
You may also be interested in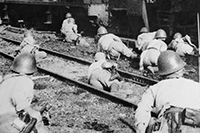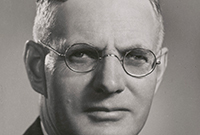 516179
572207
580359
584136
576365
568869
558890
558733
540334
517446
535108
535167
533985
533694
527942
527378
524798
522450
521352
519072
517553
516283
516179
514579
514509
514310
513855
512249
510452
508942
509149
508918
508843
508176
508208
506723
506088
504645
504335
504509
503450
502722
502069
501972
500921
500837
500362
500509
499822
498893
498600
Read next >>
<< Read previous
News index