26 Jul 17

Festival All Stars, feminism, family fun and more
This August the National Museum is proud to host Canberra Writers Festival events to make you think, laugh and maybe even question what it means to be a passionate reader, writer and thinker.
After a sold out session last year, we're bringing back the Canberra Writers Festival All Stars – some the festival's brightest stars tackling the biggest issues of our times. This year Tracey Spicer chairs the All Stars as they tackle the theme from John Safran's book, Depends What You Mean By Extremist. In a time when we're locked in our own ideological echo chambers, is it becoming easier to dismiss other ideas as extremist?
In this insightful conversation Safran, Julia Baird and Richard Fidler will look at why we live in an age of extremes and how we can live with differing views. It promises to be a highlight so book in advance.
Saturday power, politics and passion
We're presenting one of the Museum's most popular events with a festival twist. Women's Defining Moments in Australian History takes our list of 100 key moments in our history – from Indigenous origins through to the suffragette movement and the Pill – and asks Nikki Gemmell, historian Michelle Arrow and a panel of female writers and thinkers to look at how our country has progressed and regressed.
Presented by Radio National's Paul Barclay, this session looks at Australia through the lenses of feminism, equality and the fight for change. You can even make a night of it with tickets on sale soon for a double session pack to All Stars and Women's Defining Moments in Australian History, with time for drink in between.
All day Saturday 26 August we'll have other great events including a special panel on history used for both fact and fiction, plus the return of My Life in an Object.
Sunday family day
On Sunday 27 August we turn the Museum over to families. There'll be activities, colouring and special favourite kids book readings from guests including Tracey Spicer.Topping the bill is comedian Josh Earl with his hilarious show for kids, Oliver Up a Tree, which promises laughs, toilets and maybe even a teddy bear fight. Then there's Tony Wilson, who's book The Cow Tripped Over the Moon recently featured on National Simultaneous Reading Time and is sure to bring the house down.
We finish with celebrated young adults author Melina Marchetta talking us through the film Looking For Alibrandi in a special celebration of the book's 25th anniversary.
It's going to be a brilliant weekend so mark your diaries, get your tickets and don't miss the Canberra Writers Festival at the Museum.
You may also be interested in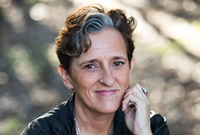 My Life in an Object
Explore our growing collection of stories behind personal objects
512249
572207
580359
584136
576365
568869
558890
558733
540334
517446
535108
535167
533985
533694
527942
527378
524798
522450
521352
519072
517553
516283
516179
514579
514509
514310
513855
512249
510452
508942
509149
508918
508843
508176
508208
506723
506088
504645
504335
504509
503450
502722
502069
501972
500921
500837
500362
500509
499822
498893
498600
Read next >>
<< Read previous
News index