13 Feb 17

It's not too often that a blue-eyed belle named Barbara looks into my eyes and, in melodious tones of soothing song, captures the steady quarter notes of my heartbeat and returns them as pulsating sixteenths.
Beautiful things happen when people – strangers even – come together and find delight in hands-on encounters with museum objects. They talk with each other. They laugh with each other. They participate as active citizens. This was my experience at the third Sensory objects workshop at the National Museum for 2017.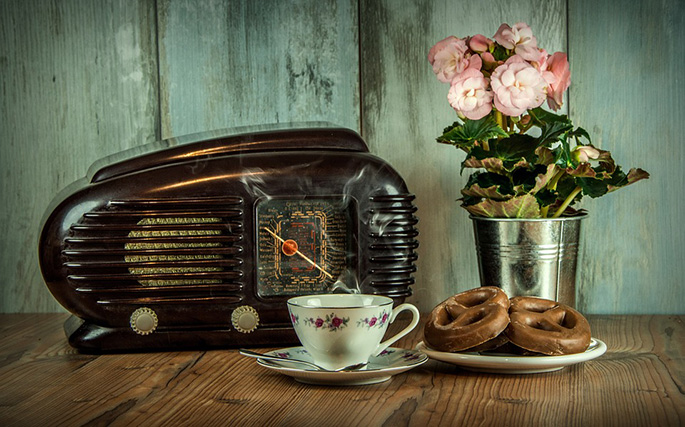 Music of the world
The Music of the world workshop included aged care residents from Uniting Mirinjani Weston in Canberra. We witnessed the tangible benefits of social outings for much-valued older Australians. It was rewarding to listen to their stories and laugh with them.
We also welcomed a doctoral student from the University of Canberra and her long-suffering husband (her words, not mine!) There were a couple of visitors from Sydney, with one sharing the wonder of playing in an Indonesian gamelan ensemble. Even my (adorable) mother-in-law, her good friend and my nephew came along. That was a bit special for me.
Sensory encounters
We all enjoyed the aroma of hot Indonesian chilli infused with tamarind and sweet, sticky soy, without the consequences of a searing tongue.
This real-life sensory encounter offered insight into a particular form of traditional Javanese music – rujak-rujakan.This light-hearted song, sung as a poetic riddle, pays homage to rujak – a sweet, sour and spicy snack food often sold by street vendors. Some folks asked us for the recipe too!
We enjoyed the pleasure of playing a 50-year-old stringed instrument, a gift given in Australia to remind someone special of a distant land. That singular experience of strumming a zither provided context about the Peter family, who migrated to Australia after the Second World War. The Peter's contribution made our nation all the richer, all the more diverse and all the more Australian.
We enjoyed listening to an ancient melody and morning tea, overlaid with the sound of chinking teacups.
Social inclusion and diversity
It is a privilege and a pleasure to run a series of museum events where the principles of social inclusion and diversity are at the forefront of theory and practice. Museum objects indeed matter. Communities of people matter too. Blue-eyed Barbara: you won my heart.
---
Sensory objects is held every third Monday of the month. Join us as we explore objects and stories using sight, sound, smell, touch and taste. The February workshop on convict love tokens is booked out.
You may also be interested in
Explore the entire collection
Facilities for visitors, maps and more
502069
580359
576365
568869
558890
558733
540334
517446
535108
535167
533985
533694
527942
527378
524798
522450
521352
519072
517553
516283
516179
514579
514509
514310
513855
512249
510452
508942
509149
508918
508843
508176
508208
506723
506088
504645
504335
504509
503450
502722
502069
501972
500921
500837
500362
500509
499822
498893
498600
Read next >>
<< Read previous
News index