The National Museum of Australia brings to life the rich and diverse stories of Australia through compelling objects, ideas and programs. The Museum is committed to enabling a greater understanding of Australian culture and history, particularly Indigenous culture.
About the program
The International Program opens up the Museum's collection, programs and museological expertise to take Australian stories to international audiences. This includes:
a strong and vibrant international travelling exhibitions program, which supplies high quality, innovative and accessible exhibitions and displays to the world.
a series of international partnerships with museums and galleries around the world.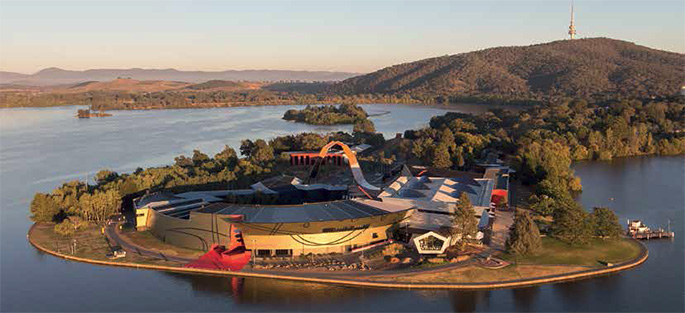 In 2016, the Museum's International Program won the coveted ICOM Australia Award, which recognises and celebrates the outstanding work undertaken by Australian institutions and individuals in strengthening international collaboration and contributing to the cultural richness of museums.
We have developed exhibitions and partnerships with leading cultural organisations in Papua New Guinea, Vietnam, Germany, Canada, the South Pacific, the Vatican, Britain, China, France, the United States of America, Korea, Singapore and Japan.
Since opening in 2001:
More than 9 million people have visited the Museum
Our national and international touring exhibitions have captivated more than 3 million visitors
More than 600,000 people have participated in public programs and events
More than 1 million school students have participated in school visits and programs using our highly awarded curriculum resources.
We have held 89 exhibitions, featuring great objects from Australian and international collections.
We are carefully developing and preserving for the nation a collection that is now worth more than $300 million.
The Museum's website now receives about 1.7 million visits a year.
International travelling exhibitions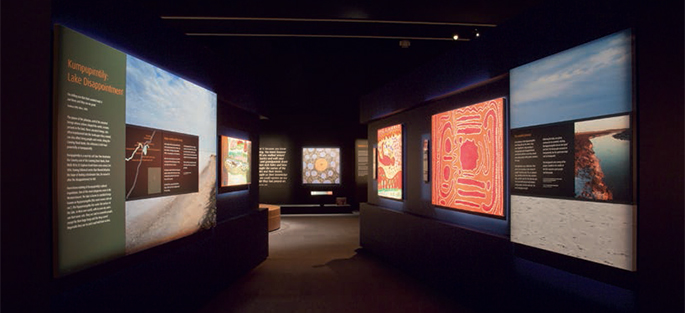 The Museum is a world leader in the interpretation and presentation of Australia's Indigenous histories and cultures through art, and has successfully toured a number of major Indigenous exhibitions internationally, including:
In total, more than 810,000 international visitors have viewed one of the Museum's international exhibitions since 2002.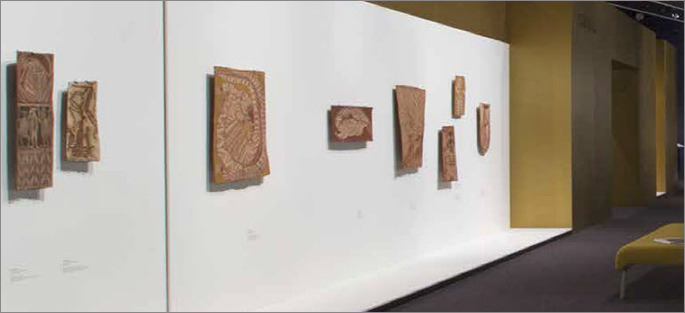 Available exhibitions
The Museum has developed a range of exhibition formats suitable for any venue, and works flexibly with touring partners to accommodate the needs of individual venues and diverse audiences. Formats include:
Object-based exhibitions – up to 1000 square metres
Graphic-panel exhibitions – the Museum has developed highly successful digitally transferred exhibitions for installation in non-traditional museum venues including embassies, airports, shopping and tourist venues, exhibition halls and festivals. They comprise locally reproduced artworks with interpretation available in English, the local country's language, or both.
Current object-based exhibitions
Developed in response to the continuing interest from international audiences to engage with and understand Indigenous history and culture, the Museum's current touring exhibition program focuses on the following object-based exhibitions:
The Museum can advise and assist with a range of exhibition supporting products including:
exhibition text in English, the local country's language, or both
catalogues, education kits and merchandise
development and delivery of public programs in association with the exhibition
cultural advice and coordination of communication with Indigenous Australian artists and organisations for copyright clearance
audio-visual material included in the exhibition
installation and take-down
Current graphic-panel exhibitions
In partnership with the Australian Government Department of Foreign Affairs and Trade, the Museum routinely tours two graphic-panel exhibitions that are made available for local display via Australian diplomatic posts throughout the world:
More than 400,000 visitors worldwide have seen Yiwarra Kuju: the Canning Stock Route in 16 countries (Chile, China, Ecuador, Egypt, Ghana, India, Indonesia, Japan, Kiribati, Mexico, Philippines, Russia, Serbia, Taiwan, Thailand, and Turkey). Upcoming venues include Belgium, Bulgaria, Romania, Greece, France, Brazil and Denmark.
The Yiwarra Kuju: The Canning Stock Route graphic panel display was on show at Open Galleries Circuit, Paseo de la Reforma, Mexico City, 17 October to 4 December 2016, as part of the celebrations marking 50 years of diplomatic relations between Australia and Mexico.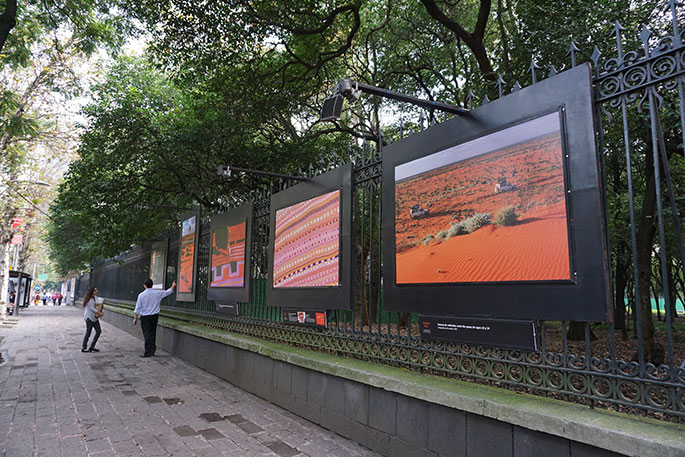 Exhibitions in development:
The Story of Australia – the Museum is developing an exhibition proposal in collaboration with Museum Victoria and the Museum of Applied Arts and Sciences, Sydney with a view to touring from 2020.
International partnerships
The Museum has memoranda of understanding (MoU) in place with museums and galleries across Asia, the Pacific, Europe and the UK. These agreements enable the Museum to:
co-curate and tour exhibitions
foster staff exchanges to build cross-country expertise and understanding
undertake joint research and collection management projects.
The Museum's investment in skills development and collaboration will contribute to building a global community of museum professionals.
For example, the Encounters Indigenous Cultural Workers Scholarships provided successful applicants with the opportunity to undertake research and professional development at the National Museum in Canberra, the British Museum and the Prince's School of Traditional Arts in London.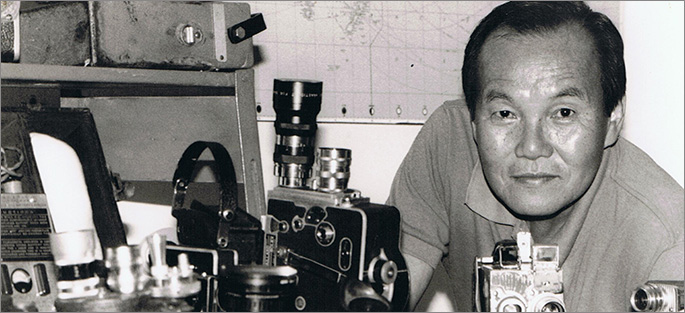 The Museum's MoU with Singapore National Heritage Board provides an example of the Museum's commitment to capacity building and knowledge sharing with major cultural institutions in the Asia-Pacific region. Signed in July 2015, the MoU outlines a collaboration with the National Museum of Singapore for:
Exhibition and loan exchanges, including co-curating joint exhibitions and hosting travelling exhibitions developed by other international museums
Exchange of information relating to collections management and conservation
Curatorial, conservation and staff exchanges in the fields of public programs and education, community engagement, museum management, heritage preservation, exhibition design and installation, training programs, workshops and seminars
Research, publication, information and technology sharing
Retail opportunities.
Museum's website
The Museum's website makes resources available to a global audience. Its features include:
Contact us
For more information about the National Museum of Australia's international touring exhibitions, please contact international@nma.gov.au