Executive management is comprised of the Director, Chief Operating Officer and two Assistant Directors. They collectively provide strategic and operational leadership to the Museum.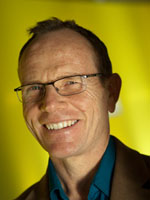 Director, Andrew Sayers AM
The Director of the National Museum of Australia is appointed under Section 23 of the National Museum of Australia Act 1980.
Andrew Sayers is the Director of the National Museum of Australia. His term of appointment is from 14 April 2010 to 13 April 2015.
Mr Sayers has an extensive career in the cultural sector, both as a curator and arts administrator.
Chief Operating Officer, Operations, Graham Smith
Prior to joining the National Museum of Australia as Chief Operating Officer in December 2010 Graham had the opportunity to contribute to the Royal Australian Mint for a four-year period, firstly as Deputy Chief Executive Officer and then Acting Chief Executive Officer. He was influential in leading the Mint through major transformational change in both visitor facilities and work processes.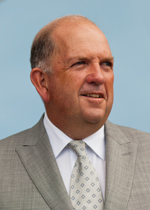 Graham's Public Service career has spanned over 30 years with experience in the provision of both policy and corporate advice in executive and senior management positions. In particular, Graham has worked in the Department of Treasury, Prime Minister and Cabinet and the Office of the Assistant Treasurer.
He has been and remains active in a range of Canberra based community organisations and sits on a number of ACT Government Advisory Boards.


Tel: +61 2 6208 5049
Fax: +61 2 6208 5098
Email: Graham.Smith@nma.gov.au
Assistant Director, Audience, Programs and Partnerships, Helen Kon
Helen joined the Museum in May 2011 after working in senior management positions at the National Library of Australia and the State Library of New South Wales. She played a major role in many of the positive changes that have taken place in those institutions through the development of numerous community engagement programs.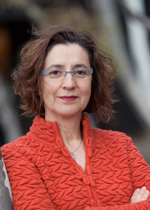 Prior to working in the cultural sector Helen was Education Services Manager in marketing at The Age newspaper. She has also worked in state-wide curriculum consultancy roles and taught at secondary and tertiary levels.
Her wider professional contributions have included membership and chairing of a number of national and state committees, boards and professional associations across the cultural and education sectors.


Tel +61 2 6208 5102
Fax +61 2 6208 5098
Email Helen.Kon@nma.gov.au
Assistant Director, Collections, Content and Exhibitions, Mathew Trinca
Prior to joining the National Museum as a senior curator in 2003, Dr Mathew Trinca worked as a curator of history at the Western Australian Museum and as a consultant historian on film, conservation and public history projects.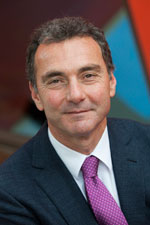 Mathew has a PhD in History from the University of Sydney, and has published papers in Australian cultural history and museum practice. He has also co-edited two volumes – Country, a collection of essays on Western Australia's environmental history, and Under Suspicion, on internment in Australia during the Second World War.

Tel +61 2 6208 5362
Fax +61 2 6208 5098
Email Mathew.Trinca@nma.gov.au
Related links