The National Museum's Executive comprises the Director, a Deputy Director, a Chief Operating Officer and two Assistant Directors. They collectively provide strategic and operational leadership to the Museum.
Related links
Dr Mathew Trinca, Director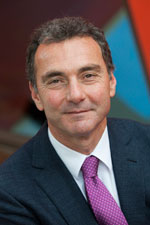 Dr Mathew Trinca is the Director of the National Museum of Australia. His term of appointment is from 17 February 2014, for a period of five years.
Mathew was the Acting Director of the National Museum from 2 July 2013.
Since 2006, Mathew was the Museum's Assistant Director, Collections, Content and Exhibitions, with responsibility for collections acquisition, management and preservation, redevelopment of permanent galleries, temporary and travelling exhibitions, and curatorial and research activities.
Mathew has a PhD in history from the University of Sydney and is also a graduate of the University of Western Australia. He has research interests in the social and cultural relationships between Britain and Australia, and in museological theory and practice.
Mathew joined the National Museum as a senior curator in 2003, after working as a history curator and manager of the MuseumLink program at the Western Australian Museum in Perth. He previously worked as a consultant for public history projects including conservation plans, exhibition developments and short documentary films. Mathew has published papers on the history of Australian travel to London, on museums and their meaning, and has co-edited two books, Country: Visions of Land and People in Western Australia and Under Suspicion: Citizenship and Internment in Australia during World War II. He is also presently the Secretary of Museums Australia's National Council Executive.
Attorney-General and Minister for the Arts, Senator The Honourable George Brandis QC, announced Mathew's appointment as Director in a media release on 20 February 2014.
The Director of the National Museum of Australia is appointed under section 23 of the National Museum of Australia Act 1980.
Stephanie Bull, Deputy Director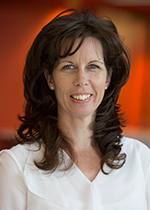 Stephanie joined the Museum in 2004, initially managing the Museum's exhibitions and gallery redevelopment program before moving into the field of international exhibitions and partnerships. In recent years, Stephanie has managed the Museum's governance program, overseeing business planning, reporting and performance. Stephanie worked at the Australian War Memorial for eight years in gallery redevelopment, and commenced her public sector career in the Department of Defence. She has a BA (Hons) in Australian History.
Stephanie received the Director's Award for Excellence 2017.
Tel: +61 2 6208 5049
Fax: +61 2 8362 9626
Email stephanie.bull@nma.gov.au
Fiona Dalton, Chief Operating Officer, Corporate and Services Division
Ruth Wilson, Assistant Director, Public Engagement Division
Ruth joined the National Museum of Australia in February 2016 as the Associate Director, Visitor Services and Development.
Ruth's previous work included time at the National Gallery of Australia as Assistant Director and the National Portrait Gallery as Deputy Director.
Tel: +61 2 6208 5129
Fax: +61 2 8362 9626
Email Ruth.Wilson@nma.gov.au
Katherine McMahon, Assistant Director, Discovery and Collections
Tel: +61 2 6208 5102
Fax: +61 2 8362 9626
Email Katherine.McMahon@nma.gov.au