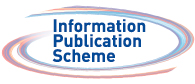 Agency plan
National Museum of Australia Information Publication Scheme Agency Plan v1.1 (updated 11 May 2012)
Who we are
The National Museum of Australia is a museum of social history. Its exhibitions, collections, programs and research focus on three interrelated themes: Aboriginal and Torres Strait Islander history and culture; Australia's history and society since 1788; and the interaction of people with the environment. The National Museum of Australia is a statutory authority in the Commonwealth Ministry for the Arts portfolio within the Department of Communications and the Arts.
Budget
Management, staff and volunteers
History
The building
What we do
Our reports and responses to Parliament
Consultation
Our submissions
Submissions made by the Museum to Parliamentary committees and other agencies.
Our policies and procedures