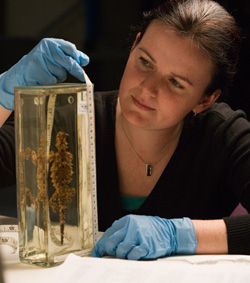 The National Museum of Australia is a museum of social history. Its exhibitions, collections, programs and research focus on three interrelated themes: Aboriginal and Torres Strait Islander history and culture; Australia's history and society since 1788; and the interaction of people with the environment.
The Museum is an equal employment opportunity workplace and values workplace diversity. The Museum encourages applicants from different backgrounds, experiences and perspectives to apply.
There are no vacant positions at the moment.
Contact
If you have any questions or require assistance with the application process please contact the recruitment team at recruitment@nma.gov.au or 02 6208 5037.