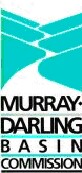 24 June 2004
A photographic exhibition by nine Wentworth women will be launched tomorrow in an ambitious new project to get Murray Darling Basin communities talking about their local environment and cultural heritage.
Basin Bytes: Wentworth which documents the distinctive riverine environment is part of a $1.13 million partnership involving the National Museum of Australia, the Murray-Darling Basin Commission and the University of Tasmania.
Led by Wentworth Shire Council Blueprint Implementation Officer Kim Field, the local women used digital cameras to tell their stories about the Murray River, its wetlands, flora, fauna and future.
The 80 Basin Bytes: Wentworth images will be revealed at 10am tomorrow, Friday, 25 June at the Wentworth Information Centre and simultaneously on the website of the National Museum of Australia in Canberra on www.nma.gov.au/wentworthbasinbytes
'The National Museum tells the personal stories of Australia's land, nation and people,' said National Museum project coordinator Adam Blackshaw. 'This Wentworth project gives us a snapshot of what's unfolding here in people's backyards. They're the stories we want and they're expressed wonderfully in these images.'
The Wentworth project will be followed by similar ones in Toowoomba and South Australia, as Basin Bytes targets key communities along Australia's largest river system.
'We've linked Basin Bytes to Council's current consultation on its wetlands development strategy' Ms Field said. 'The exhibition shows local bridges, woolsheds, Aboriginal cultural heritage, the impact of salinity and algae, recreational uses - and of course - paddlesteamers!'
The Wentworth photographers were Amy Blanch, Jennifer Bourke, Maria Cavallo, Kim and Lee Field, Maggie Mars, Jennifer Matthews, Sarah Pollard and Jadine Temby.
The project was completed using National Museum resources which allowed the women to participate in all stages of curating an exhibition — gathering digital images, cataloguing and captioning online, and using the web to show and build their exhibition.
The partnership communication project - Committing to Place - is funded by the Australian Research Council. The images are on show at Wentworth until 4 July but will remain available online for years to come.
For interviews, images or more information please contact Leanda Coleman on
02 6208 5338, 0438 620 710 or l.coleman@nma.gov.au
Return to

Top