Sponsorship and development
The total value of support secured from external sources was $453,630, comprising $39,512 in cash or in-kind corporate sponsorship, $71,011 in cash donations and $343,100 in grants received for major programs. During the reporting year, the Museum established an online donations capability and embarked on a public fundraising campaign to restore the 1948 Daimler landaulette, which was used by Her Royal Highness Queen Elizabeth II during her 1954 royal tour of Australia. The project has attracted significant community interest and is on track to achieve its fundraising target by 2014.
Highlights included:
corporate sponsorship support for the very popular A New Horizon: Chinese Contemporary Art exhibition, a significant cultural exchange event between the National Museum of Australia and the National Art Museum of China
support from the Department of Families, Housing, Community Services and Indigenous Affairs for the development of the Inside: Life in Children's Homes and Institutions exhibition launched by the Hon Jenny Macklin MP on 15 November 2011
support from the Australian Government's National Collecting Institutions Touring and Outreach Program for the touring of Yiwarra Kuju: The Canning Stock Route, the Museum's most popular exhibition to date.
Merchandising and retail operations raise revenue for the Museum and enhance visitor experiences by providing merchandise that is largely inspired by the Museum's exhibitions, programs and its unique building. 2011–12 was a successful year for the Museum's retail operations with gross sales 8.7 per cent above target. Retail average sale and sale per visitor were also above budget, 8.9 and 14.5 per cent respectively.
During 2011–12, the Museum Shop successfully leveraged commercial opportunities from the exhibition program, with temporary exhibition shops operating for Not Just Ned: The True History of the Irish in Australiaand Travelling the Silk Road: Ancient Pathway to the Modern World. These exhibition shops generated just over one-third of total shop sales for their duration.
In 2011–12 the Museum Shop expanded its wholesale program by offering an extensive range of merchandise for Yiwarra Kuju: The Canning Stock Route to other museums, galleries and gift shops. Royalties from sales of this merchandise are paid to the respective art centres and artists involved. The range offered on the Museum online shop was also expanded, with sales increasing 161 per cent compared to the previous year.
During the year the shop was awarded a highly commended prize at the Canberra and Region Tourism Awards and hosted the 2011 Museum Shops Association of Australia annual conference at the Museum.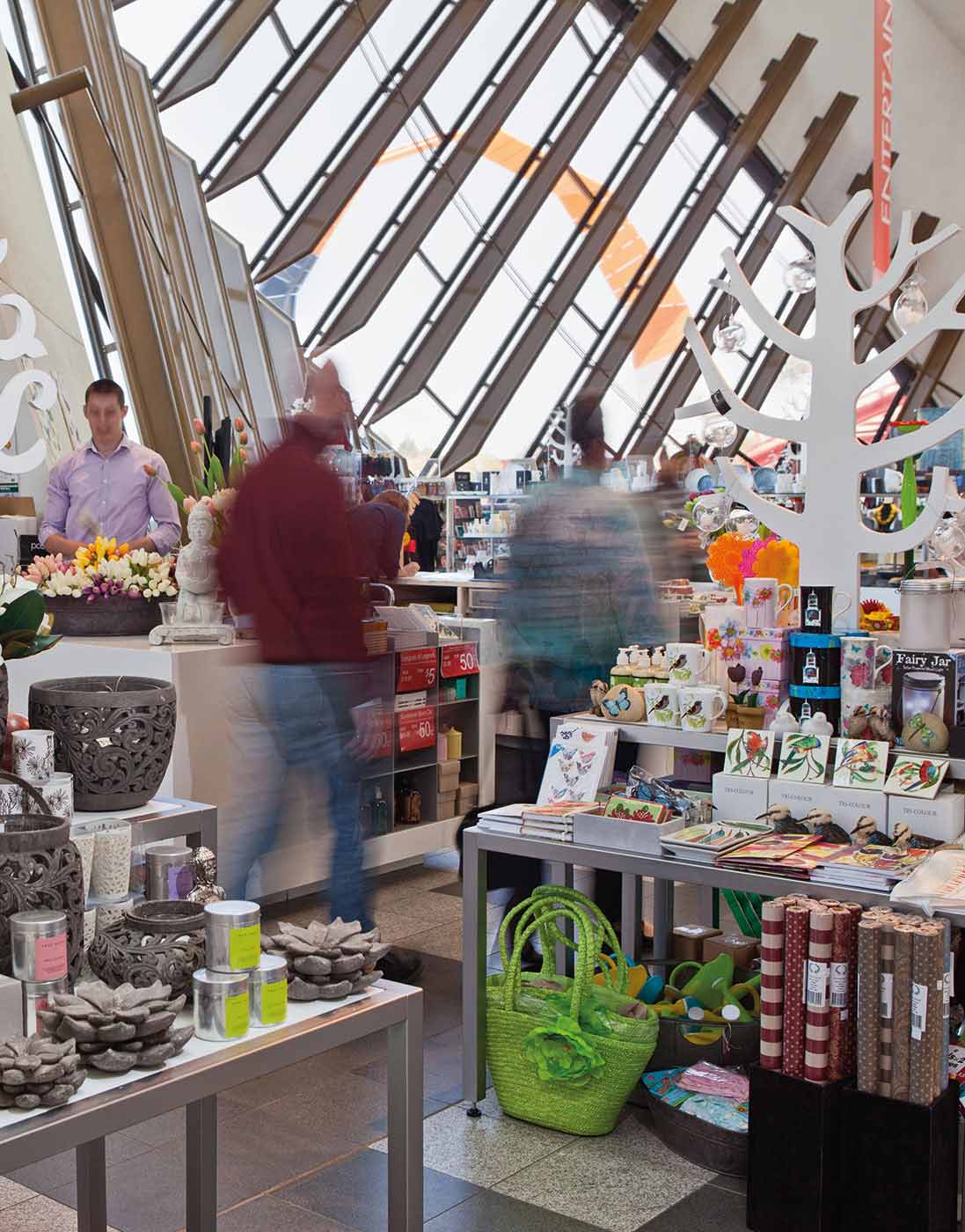 The Museum's retail operations exceeded its sales revenue targets and capitalised on the commercial opportunities arising from the exhibition program, with temporary exhibition shops operating for Not Just Ned: The True History of the Irish in Australia and Travelling the Silk Road: Ancient Pathway to the Modern World
Return to

Top