Research and scholarship underpin all the Museum's exhibitions and programs, and are critical to the Museum achieving its PBS outcome. Under the National Museum of Australia Act 1980, the Museum is mandated to conduct and disseminate research about Australian history. Sustaining research and scholarship activity is one of the Museum's key strategic priorities, outlined in the Strategic Plan 2007–10.
Centre for Historical Research
This year was the first full year of operation for the Centre for Historical Research following its establishment in February 2007. Staff numbers grew from three to 12 staff, including five senior research fellows and five research fellows. The centre hosted a number of short-term researchers from diverse research backgrounds comprising:
four visiting fellows
four Director's fellows
two early career summer fellows
four associates.
During the year the centre hosted interns from The Australian National University's Museums and Collections Program, as well as visiting interns Ms Vanpheng Keophanna of the National Museum of Laos and Ms Mandy Kretchmer of the University of Leipzig, Germany.
Research activities
The expansion of the Centre for Historical Research and the introduction of an Endorsed Research Time Program for staff substantially strengthened the Museum's research activities and capabilities. The centre's staff took part in the following activities:
Dr Peter Stanley (full-time senior research fellow and Director of the Centre for Historical Research) produced several papers and lectures, published Invading Australia: Japan and the Battle for Australia, 1942, and made substantial progress on his forthcoming book, Between Victory and Death: Men of Mont St Quentin.
Dr Mike Smith (full-time senior research fellow) has undertaken several field trips to continue his work as a desert archaeologist, and delivered the John Ferry Heritage Lecture at the University of New England. He is co-editor of reCollections: Journal of the National Museum of Australia.
Dr Libby Robin (half-time senior research fellow on attachment from The Australian National University) spent the first half of 2008 on attachment to the National Museum of Denmark, where she continued her involvement in environmental history.
Dr Nick Brown (half-time senior research fellow on attachment from The Australian National University) was awarded an Australian Research Council grant to assist his work on Rick Farley and environmental consciousness, and also organised the national postgraduate workshop, Using Lives.
Margo Neale (senior research fellow) was fully occupied with the development and delivery of the Utopia: The Genius of Emily Kame Kngwarreye exhibition.
Dr Lynne McCarthy (research fellow) commenced in September and worked on Indigenous and scientific understanding of the botanical material collected on the 1948 Mountford expedition to Arnhem Land.
Dr Darrell Lewis (research fellow), who specialises in the pastoral history of northern Australia and the explorer Ludwig Leichhardt, joined the Centre in October. His two new books, Roping in the History of Broncoing and The Murranji Track: Ghost Road of the Drovers, were launched at the Museum in May.
Dr Maria Nugent (research fellow) commenced in March and worked on completing a manuscript exploring the place of Captain Cook in European and Indigenous memory.
Dr Shino Konishi (research fellow) joined the Centre as an Indigenous research fellow and, as well as writing chapters for scholarly compilations, has continued her research on the involvement of Torres Strait Islanders in building the railways of northern Australia.
The Centre selects and hosts many visitors under several award schemes who contributed significantly to the life of the Museum by giving staff and public talks and seminars, and by conferring and working with Museum staff. Research activities of fellows during their time at the centre were:
Ms Robyn Davidson (visiting fellow), 'Environmental change over time' (August – October 2007)
Professor David Day, Centre for Pacific Studies, Tokyo (Director's fellow), 'Biography of Prime Minister Andrew Fisher' (October 2007)
Dr Paul Arthur, Curtin University (visiting fellow), 'Biography and technology: Lives as information portals' (October – December 2007)
Dr Grace Karskens, University of New South Wales (Director's fellow), 'Indigenous and settler material culture of early Sydney' (November – December 2007)
Dr Craig Wilcox (visiting fellow), 'Military uniforms in the Springfield collection' (February – March 2008)
Dr Bill Fox (visiting fellow), 'The human ecology of central Australia' (April – May 2008)
Dr Mickey Dewar, freelance historian/museologist, Darwin (Director's fellow), 'Public history of Mindil Beach, Darwin' (May 2008)
Professor Alistair Thomson, Monash University (Director's fellow), 'Oral history of British women migrants' (June 2008).
Dr Rachel Sanderson and Dr Christine Wright joined the Centre as early career summer fellows to work on, respectively, 'Science in colonial Queensland' and 'Peninsula war veterans as settlers'. Four associates focused on the following research during the year:
Julian Holland, 'Scientific instruments'
Allen Mawer, 'History of Acton Peninsula'
Dr Jill Waterhouse, 'History of Acton Peninsula'
Sylvia Schaffarczyk, 'Official Papuan Collection'.
A number of curatorial staff worked on research projects within the centre, including senior curator Matthew Higgins, who completed research for his forthcoming publication on the high country of the Australian Capital Territory; senior curator Sophie Jensen, who is writing her PhD on the life of naturalist and collector John MacGillivray; and Dr Richard Reid, who is writing a book on Irish–Australian places as a preliminary to developing a National Museum of Australia exhibition.
The Museum's Endorsed Research Time Program enabled five curatorial staff to undertake approved research as part of their work plan for the year. The program was introduced this year, with full implementation planned for 2008–09. Curatorial research approved under this program was:
Laina Hall, 'The long way home: A history of motor touring in Australia 1925–2004'
Michelle Hetherington, 'Joseph Banks and the cult of celebrity'
Kathryn Chisholm, 'Leunig's legacy: The Michael Leunig collection at the National Museum of Australia'
Cinnamon Van Reyk, 'The Birds of Paradise case: A study of a cabinet of curiosity'
Rowan Henderson, 'Lindsay's of Leichhardt: A toy factory collection'.
Making research accessible
The Museum's research activity was made accessible through a range of conferences, seminars and symposia. Highlights of the Centre for Historical Research program included:
Using Lives, which discussed biography as a research tool (in association with The Australian National University, September 2007)
Australian Museums since the 1970s, organised to assist a multi-author book being compiled on this subject (November 2007)
Boom and Bust, on bird species histories as indicators of environmental changes (in association with the Fenner School of Environment and Society, November 2007)
Australia and Pacific Museums, organised as the result of a visiting fellowship by Dr Susan Cochrane (November 2007)
Authority and Protest in Colonial Australia, a conference marking the 200th anniversary of the 1808 Rum Rebellion, organised jointly by the Museum and the Historic Houses Trust of New South Wales, held at the Museum of Sydney (March 2008)
Friends History Workshop, designed to guide and inspire non-professional historians with their work through feedback from professional historians, and was organised in association with Friends of the National Museum of Australia (March 2008).
In May 2008 curatorial and Centre for Historical Research staff jointly developed Material Histories: Objects as Sources, the second in a series of major symposiums focusing on the value of museum collections.
For a full list of staff professional activities and research and scholarly outputs, see Appendix 7.
Collections Symposium
Objects as a source of history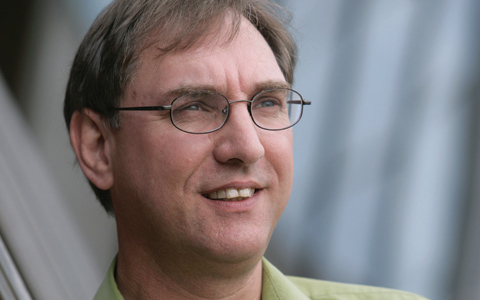 Museums are full of objects with stories to tell. Often the object simply serves to illustrate a story that is told in detail elsewhere; sometimes, however, it may be interrogated to reveal key evidence of the past. In his introduction to the May symposium, Dr Peter Stanley noted the Museum's tradition of holding gatherings to consider how museums use objects to create new interpretations of Australian history, and how 'material history' can inform our understanding of the past.
The symposium's opening session deliberately contrasted the views of 'the archaeologist', 'the curator', 'the historian' and 'the anthropologist'. Speakers enjoyed exploring some of the prejudices surrounding their own professions, realising that some have been accused of disregarding objects altogether, while others have been thought to pay them far too much heed. However, as senior curator Guy Hansen reminded the audience, the core of historical training is scepticism. Objects may be considered as evidence, as are written sources, but they too can be misleading and must be treated with suitable caution.
Discussion confirmed the role and status of museum collections, describing them at various times as holding objects that carry meaning across generations. The objects might survive as witnesses to historic events and may be interrogated in many ways, and range from the mundane to the alluring.
The symposium proved so popular it had to be moved to a larger theatre, and there was general agreement among participants that it provided a timely opportunity to review the role of objects as a source of history.
Australian Research Council grants
The Museum is an active partner in collaborative research ventures with other academic and cultural institutions. These projects focus on the care and preservation of the National Historical Collection and other museological areas such as audience needs, evaluation, outreach and learning in museums. In 2007–08, the Museum was an industry partner in the following research projects funded by the Australian Research Council (ARC) (see also table below):
'Migration memories: An analysis of representations of Australian migration histories' (with the Centre for Cross-Cultural Research at The Australian National University), a project funded by an ARC Linkage Grant, was completed in 2007–08.
Museum staff were also involved in two ARC Discovery Grant projects: 'Unsettling history: Australian Indigenous modes of historical practice', and 'Art and human rights in the Asia–Pacific: The limits of tolerance in the twenty-first century'.
The Centre for Historical Research has reviewed the viability of further ARC Linkage Grant proposals to assist the Museum in deciding whether and how it collaborates with academic partners as a means of enhancing its scholarly productivity in the future.
Australian Research Council Linkage Grants, 2007–08
Project no.
Project title and time-frame
Industry partners
LP0776830
Conciliation narratives and the historical imagination (2008–10)
University of Melbourne,
Tasmanian Museum and Art Gallery
LP0775392
Indigenous participation in the Australian social economy: An anthropological and historical investigation (2007–09)
The Australian National University,
University of New England
LP0669566
Cultural collections, creators and copyright: Museums, galleries, libraries and archives and Australia's digital heritage
(2006–08)
University of Melbourne, Arts Law Centre of Australia, Australian Centre for the Moving Image, Australian Film Commission, Museum Victoria, Museums Australia, National Gallery of Victoria, National Library of Australia, Powerhouse Museum, The Library Board of Victoria
LP0455321
Increasing visitor frequency: An approach to understanding and forecasting how cultural attraction visitors respond to various incentives to increase visitation rates (2004–08)
Powerhouse Museum, Australian Museum, Museum Victoria, Australian War Memorial, Australian National Maritime Museum, University of Sydney
LP0562264
New literacy, new audiences: A model for cost-effective Australian content generation and multi-platform publishing via co-creation and multi-site distribution (2006–08)
Queensland University of Technology, Powerhouse Museum, Queensland Museum, Australian Museum, State Library of Queensland, Qpix, Australian Centre for the Moving Image
Strategic research partnerships
The Museum's relationship with The Australian National University was further strengthened by the signing of a memorandum of understanding covering collaboration on a range of scholarly and public programs, a relationship enhanced by the establishment of the Centre for Historical Research. The Museum also worked closely with Manning Clark House, collaborating on conferences and in accommodating its visiting fellows.
The Museum has entered into a relationship with the Menzies Centre for Australian Studies in London, with a view to exploring a strategic international partnership to promote Australian studies. Partnership with the Menzies Centre opens the Museum to projects and partnerships across the Australian studies network internationally. The centre's members also maintain informal contacts with a wide range of individuals and institutions in their various fields within and beyond Australia. It is notable that Dr Libby Robin spent the first half of 2008 on attachment to the National Museum of Denmark, which has enabled her to extend her work in environmental history. Further scholarly collaborations with Australian and overseas bodies are being investigated.
Research support
The Museum's Library is part of the Centre for Historical Research and supports research activities across the Museum. It holds more than 40,000 books, journals and audiovisual materials predominantly concerning museum studies and conservation, Indigenous and Australian history, and the Australian environment. Its role is twofold: to offer a reference service to Museum staff; and to develop a strong special collections focus, acquiring and holding papers and book collections relevant to the Museum and its themes.
The Library was reviewed in 2007, although budget constraints have prevented the full implementation of the review, and this remains a task to be addressed for the future. In 2007–08 steady progress was made on the cataloguing of special collections donated by Dr Robert Edwards and Dr David Ride. In addition, work continued on indexing the papers of the Dr Robert Edwards and Sir Colin MacKenzie collections and the KS Inglis collection of books on war and remembrance in Australia.
The Library is open to the public between 9.30 am and 4.30 pm, Tuesday to Friday, and is used frequently by students and researchers.
reCollections
The Museum's scholarly e-journal, reCollections: Journal of the National Museum of Australia, is now established as a leading vehicle for museum and collection research in Australia, with a growing national and international reputation. The journal focuses on museum practice and the history and interpretation of objects in Australia and the Asia–Pacific region, and was published twice in 2007–08. In 2007–08, visits to the reCollections website totalled 96,180, and 1028 journal articles or reviews were downloaded.
The journal's editorial board is drawn from the academic and museum sector, including members of the Centre for Historical Research, National Museum of Australia Press and the Museum's curators.