The Museum also presents short-term displays in the Hall. These provide another opportunity to exhibit key objects or stories of interest to the community. The displays vary from small, single-item displays, through to large exhibitions such as the 'ABC Collector Cam' display, which was run in collaboration with the ABC television program, Collectors. Viewers were asked to send in stories about their own collections, produced on their home video cameras, and to vote for the best story of the year. The grand prize winner, Brian Lynch, had his collection shown at the Museum.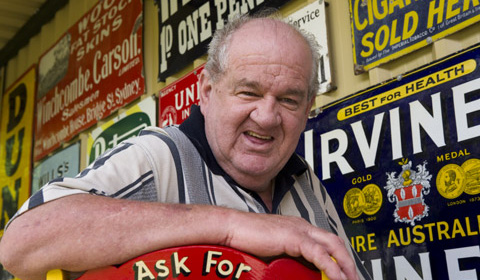 Other short-term displays included:
a National Trust display focusing on Victoria
the Leichhardt nameplate
a display featuring the Museum's newly acquired Holden cars
the Menzies Bentley
a celebration of the life of Delia Murphy, an Irish performer.