The Museum's two key outputs largely focus on the core business activities of collecting and exhibiting. In January 2003, the Federal Government established a panel to review the Museum's exhibitions and public programs. The Review of Exhibitions and Public Programs report, delivered in July 2003, presented a vision and suggestions for the Museum's further development. Last year the Museum's Council approved the Collections and Gallery Development Plan 2004-2008 to address the recommendations of the report. The key aims of the plan are to:
improve navigation and wayfinding throughout exhibition galleries
refurbish and enhance permanent exhibitions with new panels and displays
begin development of a new presentation for the Circa theatre
detail new exhibition concepts for the Nation and Horizons galleries
develop a new acquisitions program to enhance the National Historical Collection
develop a research plan to heighten the Museum's standing as a centre for scholarship and ideas.
This year, with the benefit of additional government funding, the Museum made significant progress in the development of its collections, research and exhibitions, in line with the Collections and Gallery Development Plan.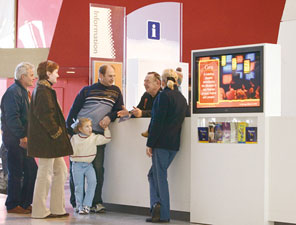 Changes were made to the Hall, including installation of a new information hub, and to the permanent galleries. A staged program for content changes and redevelopment in the Horizons and Nation permanent galleries and Circa theatre was established. The Museum actively pursued a major acquisitions program for the National Historical Collection (NHC), and reviewed its collections policies and procedures. Council approved the new Research and scholarship policy in November 2004.
New staff were recruited and the curatorial section was restructured, with two new teams established to undertake work implementing major elements of the plan. The Collections Development team is responsible for leading and coordinating curatorial work related to collecting activities and the Gallery Development team is developing content for exhibition changes and fuller redevelopment in the Nation and Horizons galleries.
Detailed description and performance analysis of collection and exhibition activities are given in the following sections, according to output groups.