Extremes: Great Deserts of the Southern Hemisphere
The temporary exhibition Extremes: Great Deserts of the Southern Hemisphere moved from concept to developmental phase during 2003-2004.
The exhibition will showcase the great deserts of the Southern Hemisphere, including the Namib and Kalahari (in Africa), the Atacama (in South America) and Australia's Red Centre. Following the Tropic of Capricorn it will take the visitor on a journey through the archaeology and landscapes of the southern deserts, showcasing the human histories of some of the harshest environments ever occupied by people. Extremes firmly positions the National Museum as a scholarly institution with connections to the world's leading archaeologists and earth scientists in this field.
During the year the curatorial team completed the object and image lists, and draft text for the exhibition. As part of the research, Museum personnel travelled to Chile, Argentina, Namibia, South Africa and Botswana to work with local museum staff in those countries to select museum pieces for the exhibition, to collect supporting material from local craft agencies and to collect natural history specimens.
In September, with the assistance of the Australian Embassy in Santiago, Museum personnel met with Chilean government agencies in Santiago to secure high-level governmental approval for the loan and export of archaeological remains for the exhibition.
The exhibition now has strong support from a range of overseas museums, universities and government agencies.
During planning for the exhibition, the Museum worked with an Expert Advisory Group comprising academics and diplomatic representatives from Chile, South Africa, Argentina and Australia. The second meeting of the Extremes Exhibition Expert Advisory Group was held in July 2003.
Melbourne designers Cunningham Martyn/Beattie Vass were appointed as the exhibition designers in December 2003. The exhibition is scheduled to open at the Museum in December 2004.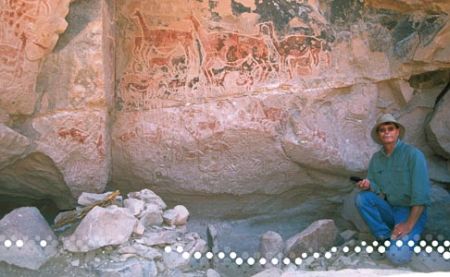 Mirror Mirror: Reflections of Beauty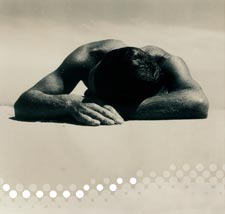 Work began during 2003-2004 to co-curate this exhibition with the National Gallery of Victoria. Mirror Mirror will examine the nature, history, appreciation, power and appeal of the human form. Its themes will be drawn from a range of disciplines, including social history, anthropology, art history and psychology. The exhibition will feature displays of fine art and historical objects together, and is expected to appeal to a diverse audience.
Mirror Mirror is scheduled to open at the National Gallery of Victoria in August 2005, and at the National Museum of Australia in December 2005.