We are no longer updating this page and it is not optimised for mobile devices.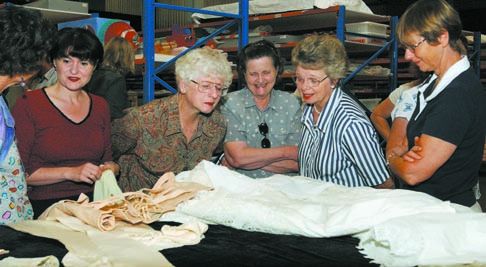 The Friends' major goals for 2002-2003 were to maintain and develop its membership base and profile, continue to provide programs to meet the needs and interests of its members, enhance the quality of its membership services and strengthen the partnership between the Friends and the Museum.
The Friends membership is now 2600, equating to approximately 5200 individual members with 75 per cent of these comprising families. This represents a similar number to the 2560 memberships at 30 June 2002. Approximately 50 per cent of the members live outside a 150-kilometre radius of Canberra, which is in keeping with the profile of visitors to the Museum. The Friends continue to examine ways of delivering programs and services to retain this membership group.
The Friends continued to deliver an active program of events and activities during the year, including:
a winter gardening lecture series

a talk on 'unmentionables'

looking 'under the hood' of some memorable motors

green gardens again

International Museums Day Friends and their Museum

wine tastings with Museum sponsor, Southcorp Wines

a lecture on Berlin's Jewish Museum with Miriam Goldman

a winter solstice event

previews of the Hickory Dickory Dock: The Changing Face of Play School and Rare Trades exhibitions

play lunch with Friends activities for parents and their young children.
The Friends' calendar of events and activities is developed in close consultation with the Museum, and more than 2000 Friends attended programs and events during the year.
The redesign of the Friends magazine was well received by members, and at the Museums Australia national conference it was awarded first prize in the Museums Australia Publication Design Awards, Magazine and Newsletter category, Level A.
Other achievements for the year included:
continuing sponsorship by Rosemount Wines and the Hyatt Hotel

sponsorship by JB Hi-Fi and Pete's Toys, providing stereo equipment and children's toys for the Friends Lounge

fundraising activities to assist with the Museum's conservation projects

a number of small temporary exhibitions in the Friends Lounge.
The Museum continued to provide financial support to assist with membership programs and services.
Return to

Top